Avalon Waterways River cruises are very popular with the World Travellers Riccarton team. We've been testing some out so we can let you know what it's really like to go on one. Here's Russell Mein's rundown of the seven night/eight day Active Discovery on the Rhine cruise aboard the Avalon Panorama. 
Active Discovery on the Rhine
This was great short cruise beginning in Mainz Germany and travelling through to Amsterdam. I shared a twin cabin (303) on Panorama Deck 3. The beds faced out to the large window/doors that could be opened when the weather was suitable.
The rooms weren't huge but similar to an average hotel room and had sufficient storage space under the beds for suitcases. They were well equipped with personal safes, large wardrobes, drawers and plugs, as well as ports for charging phones, a minibar and comfortable bathrooms. The beds were very comfortable and even included a pillow menu.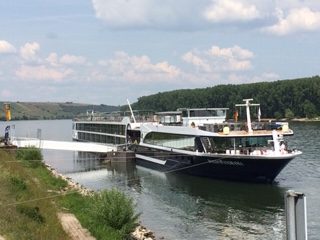 Avalon GO App
Before boarding I had downloaded the AvalonGO app which was an excellent tool. It included itinerary details, maps and guides for each city and most importantly advised exactly where the boat would be embarking from (as this is not confirmed until 24 hours prior to departure). In our case the boat wasn't able to dock in Mainz so we had to take a short train ride to the nearby town of Neirshein.
Embarkation
Embarkation was possible anytime from noon, although rooms are usually not ready until mid afternoon. Guests are welcome to use the ship's lounges and have a drink while waiting for the room. Once checked in there is a very informative pre-departure meeting which runs over all the necessary details of the tour, and includes a short safety briefing.
Cruise itinerary and excursions
The cruise itinerary covered many popular cities and passed many castles of the middle Rhine region en route to Amsterdam. Each day Avalon included various excursion choices, each about 3-4 hours in duration with varying degrees of activity. They ranged from Classic (city tour itineraries) to Discovery (food tours, painting classes, museum and castle tours). The new Active tours (such as mild trekking, cycling, jogging tours, canal kayaking, etc.) are especially good if you like to do things a little differently and have average fitness (you don't have to be an athlete).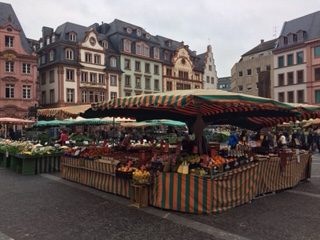 Optional excursions are also possible and these are listed in the Avalon booklet you receive with your documents. On this cruise they cost between €19-75, and included cooking classes, extended cycle tours and canal kayaking. The excursions could be chosen pre-cruise or once on the boat and could be paid for onboard prior to bill settlement.
Cruise meals and dining
Dining was included on the boats. Breakfast, lunch and dinner all offered various options from light meals to buffets to a-la-carte and included wine and beer. The food was excellent and the main thing to avoid was eating too much!
The waiters and restaurant staff were very hospitable, with great banter that made the experience very relaxed.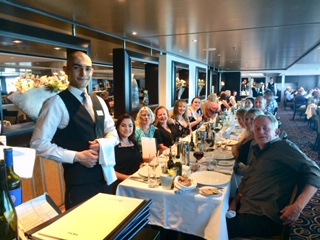 Pre-departure
The final pre-departure meeting happened two nights before the end of the trip. It covered all details regarding final payments, gratuities, luggage and transfer options depending on what guests were doing next. It was also a chance to thank the crew and staff for the excellent service.
The verdict
In summary Avalon is a wonderful product and a great way to see Europe from the perspective of a working river on which many of the cities still depend. The cruise was very comfortable with excellent staff and facilities and was extremely well run and professional. The standout for me was the relaxed feel and the humour and banter from many staff, which really added to the journey.
The inclusions of the main meals and food quality were excellent and the choice of various excursions in each location meant you could do as little or as much as you wished, making it a comfortable experience. Solo travellers easily managed to join in with others when dining which meant nobody was left out.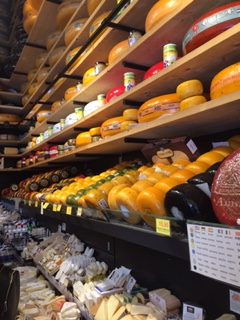 The AvalonGo app was an essential tool for keeping the itinerary close at hand and for wandering around towns and villages by yourself. It also allowed for a journal to save photos and comments as you went which was handy.
The variety and quality of the excursions and guides were excellent and catered for the majority of guests' requirements. The new Active options are definitely a positive addition. Many people strive to be slightly more active on their holidays, so it makes a change from doing the standard city tour options which can be similar in each place.
Overall the trip was a great experience and a wonderful way to see these destinations in a very relaxed manner. I would highly recommend Avalon river cruises to anyone thinking of adding something special to their next Europe itinerary.
You can book your very own Avalon Waterways river cruise through Europe with one of our team. Get in touch with us to get things started!