The Galapagos Islands are on many a Kiwi traveller's bucket list. World Travellers Riccarton Travel Specialist Russell Mein lets us in on his experience travelling to this fascinating corner of the globe – along with a few other highlights. 
Auckland to Guayaquil flying LATAM
Good flight in Economy on LATAM. 11hrs 30mins to Santiago with a three hour transit at Santiago Airport before connecting onto the Santiago-Guayaquil flight. All LATAM services were fine and seating on the 787 Dreamliner was very comfortable. Long day but better to get to Ecuador all in one go. Arrived at 8.30pm in time for transfer to hotel.
Exploring Guayaquil, Ecuador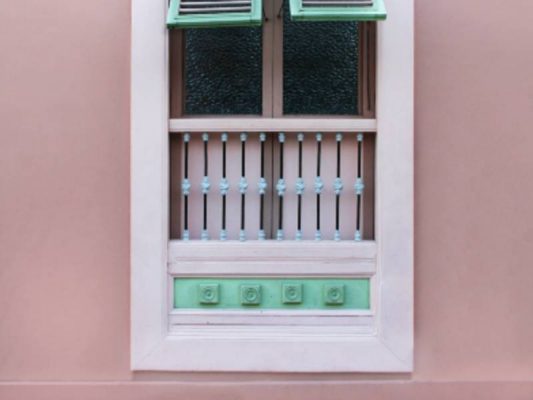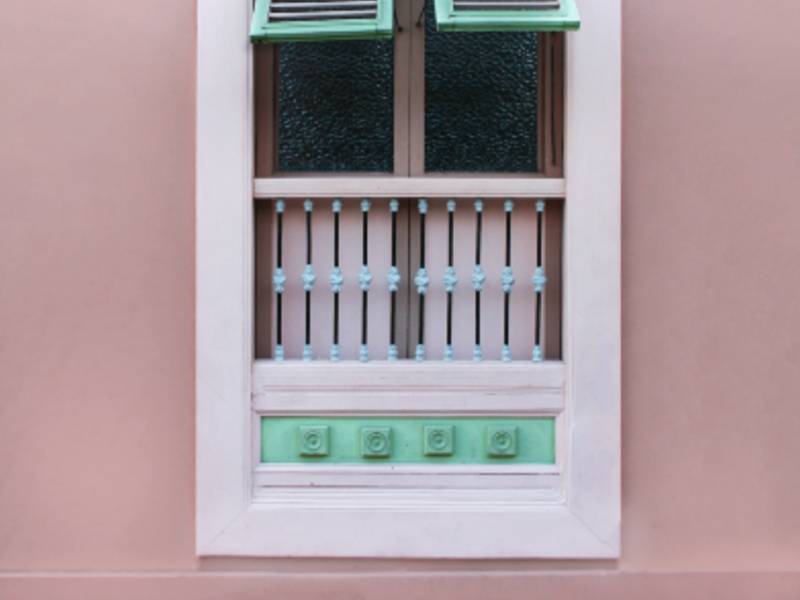 Modern airport and transfer all smooth by Metropolitan Touring Company to the Hotel Wyndham for two nights which was a clean and tidy four star hotel in the popular tourist area of the city.
Hotel Wyndham is situated very near the Santa Ana Hill with its famous lighthouse and is a gentle stroll around the board-walk. Good restaurants nearby and a safe area for walking.
Guayaquil City Tour (three hours)
I went on an interesting city tour of the largest Ecuadorian city and the country's main port location. The tour included the main business and historic district, Bolivar Park (Park of the Iguanas) and the Metropolitan Cathedral District. Then along the 2.5km waterfront on the River Guayas including La Rotanda and then a walk up the Barriom Las Penas , one of the oldest neighbourhoods.
The Galapagos Islands
The flight on Lan Ecuador from Guayaquil to Baltra Island takes two hours with a one hour time difference. As a regional flight there is no entertainment on-board so downloading the LATAM app is sensible.
Arrival to the Islands is quite surprising as it is much more like a volcanic island than the expected green landscape. Baltra airport is very simple and more like a large shed, which adds to the appeal of the place and bags are on trolley service. Sniffer dogs are also used here for environmental reasons.
Important: There is a Galapagos Islands National Park Fee of USD100 per person payable upon arrival in the Galapagos. This must be paid in cash. A Migration Control Card Fee of USD20 is also required.
Galapagos Islands Package
After arrival and luggage inspection we were taken by coach to the Itabaca Channel for a ferry to Santa Cruz Island. Then it was a 30min bus ride to a restaurant in the highlands for lunch and to meet our fellow cruise travellers. Then there was a choice of either visiting the Charles Darwin Research Centre or heading straight to see the Giant Tortoises (which was an obvious preference for all).We spent the next 1-2 hours walking around admiring these amazing creatures – the first of many incredible wildlife experiences on the trip.
Later we took a short ride to the boat for transfer to the ship – MY Isabella II– to commence the five day / four night Southern Galapagos Islands Cruise covering the Southern Islands of Santa Cruz, Floreana, Espanola & San Cristobel.
Cruising the Galapagos in a yacht
MY Isabella II is a large elegant yacht (but is an expedition vessel not a cruise ship). It has a nice relaxed atmosphere and is well-appointed, carpeted throughout and air-conditioned with a convivial bar/lounge gathering area. With a maximum of 40 guests it offers a full experience and a sense of discovery to the unique Galapagos Island group.
They offer various cruise options from five days upwards and a variety of island options depending on the type of wildlife (and schedules) travellers may be interested in. Packages include comfortable twin cabins with ensuite, excellent meals onboard, guided excursions by tender and experienced naturalist guides who make the whole experience come to life.
Galapagos Island wildlife
As expected the five day / four night cruise had an abundance of wildlife including giant tortoises, sea lions, seals, turtles, penguins, marine & land iguana, stingrays and whales. There was also a huge selection of birdlife, from giant albatross and frigate birds to the red and blue boobies, flamingos and down to the very small finches – with everything in between. The ability to get very close to the wildlife without barriers was extremely special.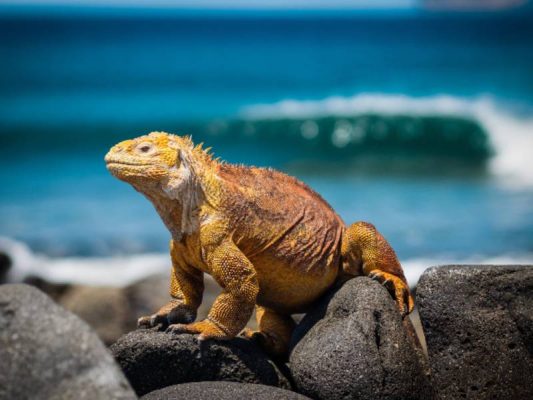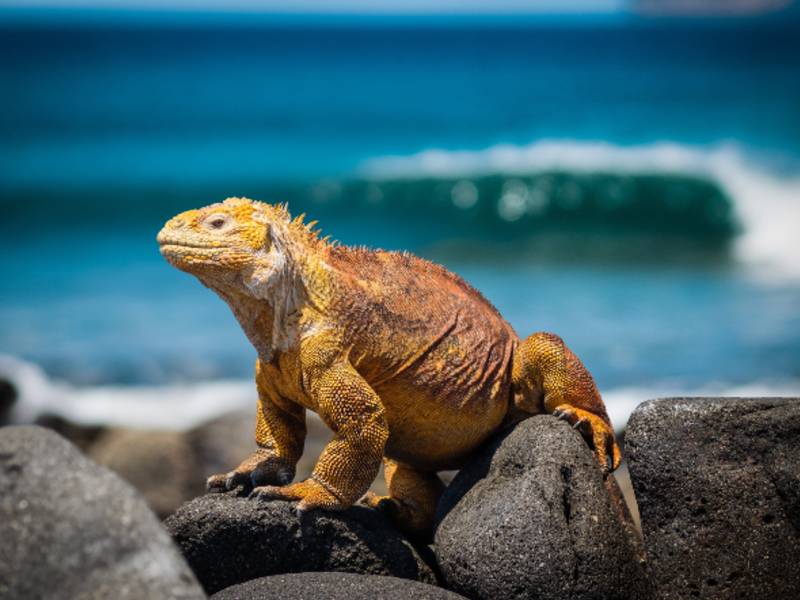 Quito
A flight back via from San Cristobel to Quito took a few hours as it had to transit Guayaquil, but it was comfortable enough.
Located in the centre of Quito, the five star Hilton Colon Quito is a good option. The hotel has a pool, spa and fitness centre, five restaurants with Ecuadorean and international cuisine. They also have a café/deli with a bakery. The hotel has spacious rooms with city and mountain views.
Quito City Private Walking Tour
A UNESCO World Heritage Site, Quito is a beautiful city with its colonial quarter, the largest and best preserved in South America. It's home to more than 40 churches and chapels, many convents and monasteries, plazas, museums and countless courtyards.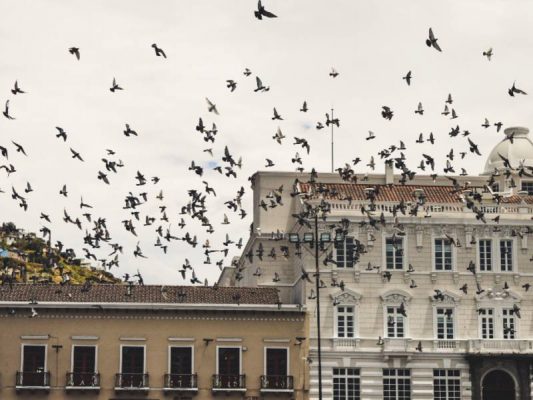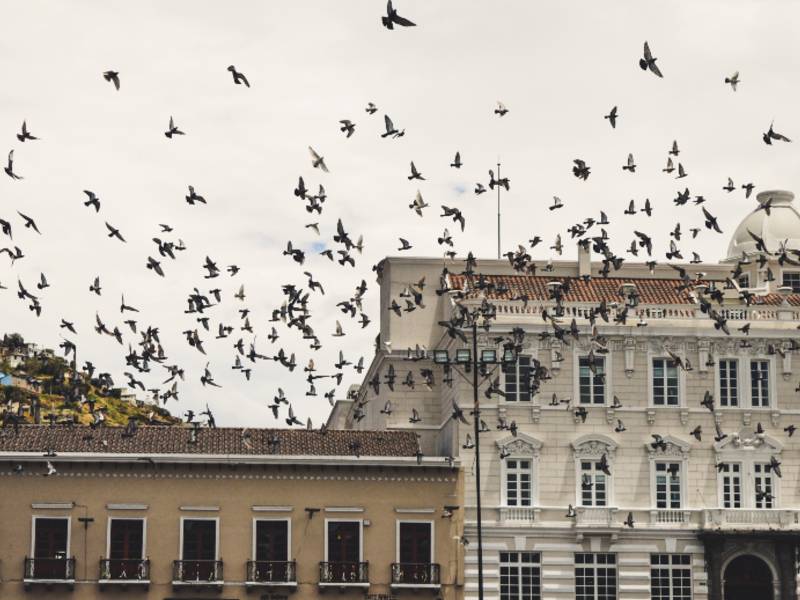 The walking tour covered the Independence Plaza, flanked by the Cathedral, the Presidential & Archbishop's Palaces, along with the temple of La Compania de Jesus and the Monastery of San Francisco, one of the great religious buildings of the New World. A lookout point at 2800m had a magnificent view over the city and ended the tour. We were then dropped into the city for free time.
Day tour to Otavalo Markets
We made an early departure from Quito towards the north along the Pan American Highway to the famous market of Otavalo. We visited the textile and vegetable markets and then continued on to Peguche, a small Indian town just five minutes north of Otavalo.
The people of Peguche are famous for their weavings, done in pedal shuttle looms and also in the ancient back-strap loom where the finest belts or fajas are exquisitely woven. We had plenty of opportunity to roam the town and shop for handicrafts or Andean musical instruments such as the large pan-flutes, drums, charangoes and guitars. Then it was onto a beautiful Hacienda for a delicious lunch with our guide and driver before heading back to Quito.
Mashpi Lodge – Rain/Cloud Forest
Our excursion into the Cloud Forest was by small bus from Quito taking about 2.5 hours over a reasonably bumpy and windy road. Mashpi Rainforest Biodiversity Reserve, extending over 1,300 hectares is a haven for wildlife and biodiversity.
Mashpi Lodge is a very special luxury lodge offering first class service and the natural and cultural wonders of the Ecuadorian rainforest. Discerning and environmentally-aware visitors explore the remote Private Rainforest Reserve – accessible only to guests – without sacrificing comfort or style.
The lodge is intimate, accommodating a maximum of 36 guests in 18 ample suites, and is tastefully furnished with king-size beds. The restaurant and food are exquisite and meals and drinks are included in the package. Activities include various walks with local experienced naturalist guides throughout the day, from early morning bird watching, to night time adventures. Two main trails are linked by a canopy gondola system which can be experienced at any time, along with a sky-bike option which is great fun.
As a special treat, Mashpi is a beautiful excursion into the rainforest and though the environment may be similar to the New Zealand West Coast, it is still very interesting with the wide variety of flora and fauna. You'll encounter things such as the wide variety of hummingbirds, fireflies, howler monkeys, tarantulas and other unique species.
Final night in Quito
It was back to Quito for a final night in Ecuador at the luxurious Casa Gangotena – one of the most beautiful hotels in South America. This incredible colonial-style hotel is located in Quito's San Francisco square with panoramic views of the historic centre from its terrace.
Casa Gangotena offers guests free American breakfast and free Wi-Fi. International and regional cuisine is served at the on-site restaurant, and guests can find other local dining options within just 500 m of the hotel.
It was an early start for the flight from Quito via Lima to Santiago, with about five hours to wait until boarding LATAM for the homeward leg. A long journey all in one go, but an enjoyable flight on the Dreamliner which does seem to leave you feeling better post flight than some of the earlier aircraft
Ecuador: A jewel of South America
Overall Ecuador is a fantastic destination and one of the jewels of South America. It is worthy of at least two  weeks and more if you also intend to look at the Ecuadorian Amazon – another great addition. As with most South American countries the people are very friendly, and all services are of a high standard especially if pre-arranged. The Galapagos Islands and Mashpi Lodge offered a once-in -a-lifetime experience which is very hard to match elsewhere.
Russell travelled to Ecuador and the Galapagos Islands 2-16 November 2016 courtesy of LATAM Airlines, Metropolitan Touring Ecuador & World Journeys.