If India is a step too far, then consider Sri Lanka. Sandy Trengrove travelled with four girlfriends and had an amazing time full of adventure. They transited through Singapore. Here are her Sri Lanka highlights and travel tips.
You will require a visa for Sri Lanka which is an online process – very easy.
The Sri Lankan people are friendly and smiley, and their English is good. The food is also amazing – you can't beat a good vegetable curry. The Sri Lankans love their vegetables!
We flew into Colombo and stayed for two nights at the Tintagel Colombo (one is enough if you arrive during the day). The hotel is a unique and private hotel in a historic building in one of Colombo's most elite neighbourhoods. It is shabby chic and we loved it – the swimming pool was fabulous for an early morning swim.
Colombo
Colombo is a bustling city and no better way of seeing it and taking you outside your comfort zone was a mid afternoon/early evening food/sunset tour with Tuk Tuk Safaris. Make sure you try the hoppers! What fun, we ended up being the attraction and ended up in a muslim area eating our dinner. Highly recommended. We also spent a night in Colombo on the way back to meet flights and booked dinner at the Ministry of Crab – at the old Dutch Hospital. What a fabulous dinner – bookings recommended.
We caught a tuk tuk everywhere we went for a few dollars as it was quick and easy.
We then picked up our tour guide and driver for our trip to Dambulla, Kandy, Hatton (the Tea Trails), Yala National Park and Galle. You wouldn't consider going to Sri Lanka without a guide/driver – they were invaluable and good fun.
Sandy's Sri Lanka highlights
Dambulla Caves
Make sure you have a water bottle in your backpack, shoes that you can slip on and off easily, and something covering your shoulders. These are a UNESCO World Heritage site and are fascinating. It's a small climb to get up there. The monkeys are cheeky and stole the water from our hands.You pay 100 klr for a Hindu blessing.
Sigiriya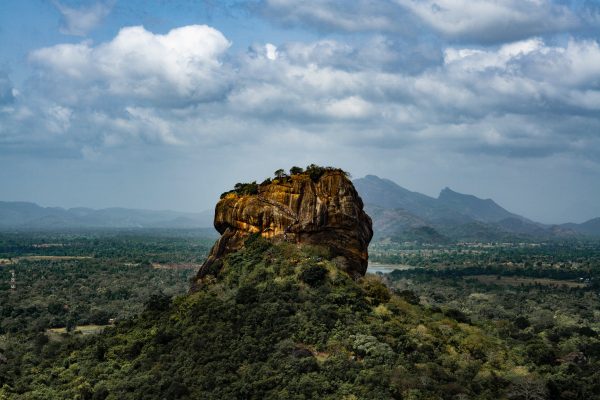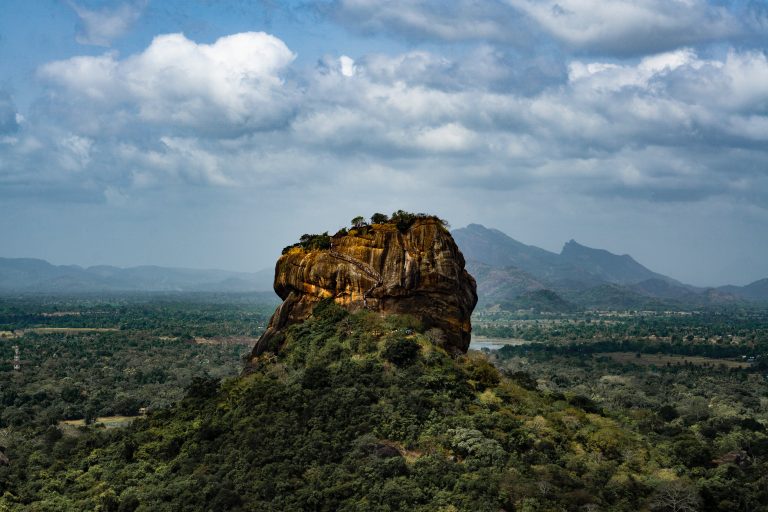 Also a UNESCO world heritage site and one of the main reasons why I chose to visit Sri Lanka in the first place. An imposing, dramatic and beautiful historical location, which is worthy of being called the "Eighth wonder of the world". The climb to the top is not for the faint hearted or those who have problems with their knees; the last part of the climb does make your heart pound as you climb the exterior metal structure screwed into the rock.
But it is thrilling and you have a huge sense of achievement once you have climbed it and wonderful views from the top. Take plenty of water, wear activewear which is comfortable and make sure you go early to avoid the heat. The park opens at 6.30am and also has less people at this time.
Kandy
The hill country capital on the Mahaweli River is also a lovely little town where we stayed for one night – we had pre-organised a wonderful curry dinner prior to arrival at the hotel which was fabulous.
We took the train from Kandy up to the Castlereagh Bungalow (part of the Tea Trails). What a wonderful experience – we were in third class and it was wonderful – full of students singing. A man came around selling hot peanuts with curry leaves and spicy salt which were fabulous (100 rupees) and wrapped in makeshift paper pockets made out of old exam papers. Delicious! Don't be afraid to try all the food and don't take first class – the train is only three hours long. Make sure you sit on the right-hand side facing the engine as you'll get better views.
The Ceylon tea trails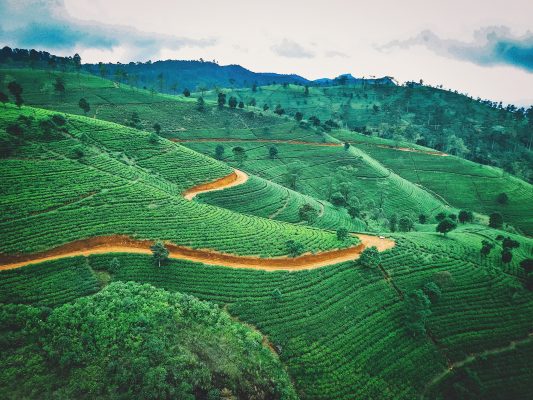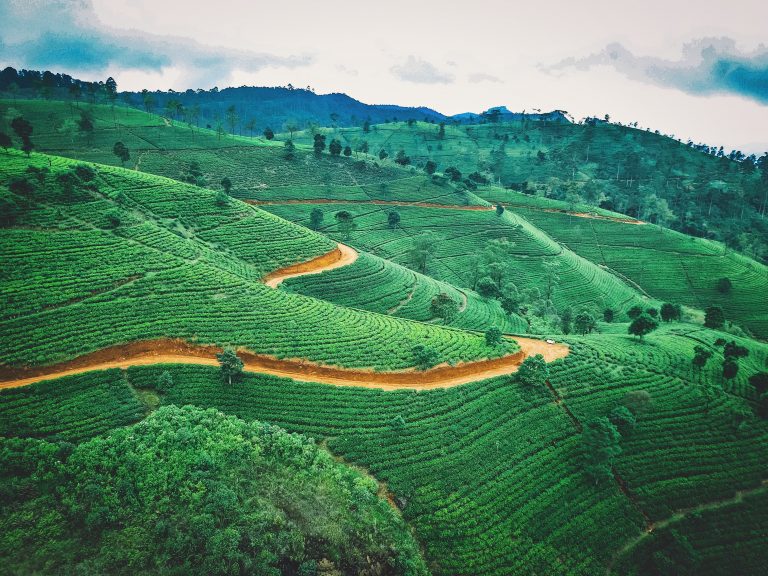 Elegant, beautiful food and wonderful walks. We took a small boat to arrive at Castlereagh – they have five bungalows. One day we walked to Somerville for lunch and got the boat back. The C2 walk from Castlereagh was also good with wonderful views and we got up close to the ladies picking the tea. This was our luxury piece of the holiday and was well worth it – all inclusive. There's something special about being served a wonderful cup of tea in bed by your butler. We were given a tea factory tour and bought some tea to take home with us.
Yala National Park
If you have been to Africa then nothing will compare to that but we did get to see elephants and other wildlife. I do have to say that it is a bit of a bun fight with all the jeeps jostling for the best position (half the fun). We did see the elusive leopard but at some distance. My advice: go to Africa.
Galle (UNESCO world heritage site)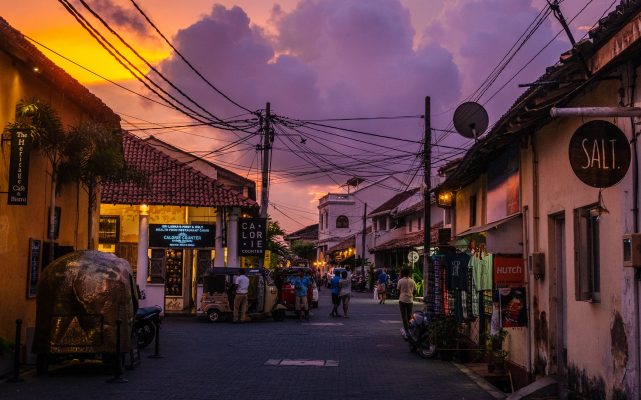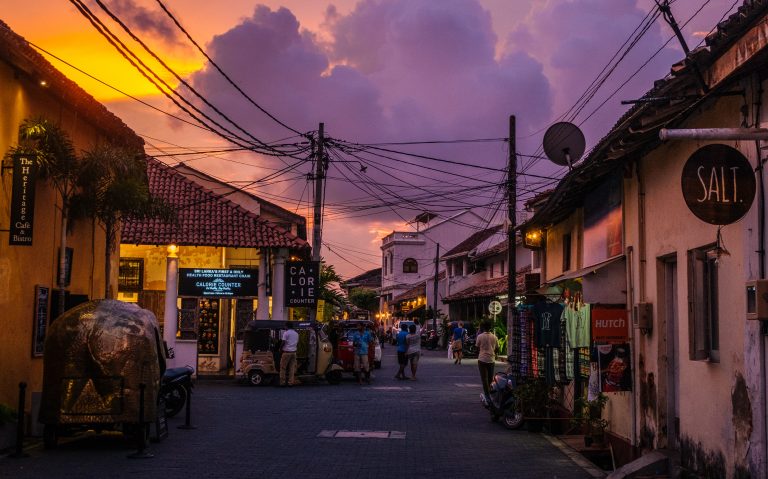 Was a fabulous fort town and we had some fun doing some shopping. We went to Poonies Kitchen for lunch and the Church Street social for dinner. We walked around the forte which was fun.
We undertook a cooking demonstration at our hotel which was fun for US$35 per person.
Sri Lanka travel tips
Take a bottle of mineral water to spray your face when you are a bit hot and bothered.
Hand sanitizer is recommended
We sent out our clothes for washing which all came back beautifully laundered and folded.
It is ok to buy spices and bring them home – they have the sweetest cinnamon and their turmeric is good also.
Overall we loved Sri Lanka; it provided a wide variety of experiences and we embraced them all.
Sandy travelled with Singapore Airlines, Sri Lankan Airlines and a self-designed itinerary put together by World Journeys.