40 Years on …Take 2
Ever thought about a UK canal boat holiday?
Here's what you need to know.
Right let me say from the start, if you are going over to the UK on a holiday you should really have a think on how you can factor in a canal boat break.
I have to say you will not regret it. It is a fantastic way to get a taste of the country. Whether you are over there for a week or two or a month or two, time on a boat will be one of the most interesting and entertaining things you could do. Why drive from one tourist spot to another in the country when the canals provide you with a great cross section of the whole country right there on their banks.
While it definitely helps if you have been in a boat before, it is not a pre requisite. The operators will show you what to do at the start , and in reality you pick it up fairly quickly.
Obviously time and where to boat are two of the biggest decisions to make. The length of time on the canals will likely be determined by your reason for coming over to the UK in the first place. Late spring, summer and autumn provide the best chance of some decent weather, but it is the UK so anything is possible.  From late July thru August is the summer holiday period in the UK and Europe so the canals are at their busiest then but in all fairness don't let that put you off, after all everything is busy in the UK or Europe in July and August so just get on with it.
In terms of where to go, it could be anywhere. I don't think you can go wrong. The favourites are always busy and there is a reason they are favoured so just choose what suits you best.
I suggest a quick trawl through YouTube to help you choose what canals/ areas to boat if you are unsure, as all the canals have been filmed at some stage, so a bit of research will give you an idea of what you could be in for and will help you choose an area.
Ok so you're booked in, and on arrival all you see at the start is this massive long thin thing. First reaction is  "What the hell have I done?"
Hint #1.  Don't get a longer boat than you really need.
Depending on whether you are a couple, family , or group of friends try and get the shortest boat that suits. We have a 60ft monster for two of us cause we have friends joining us later, but at times I wish I had chosen a boat closer to 50 ft.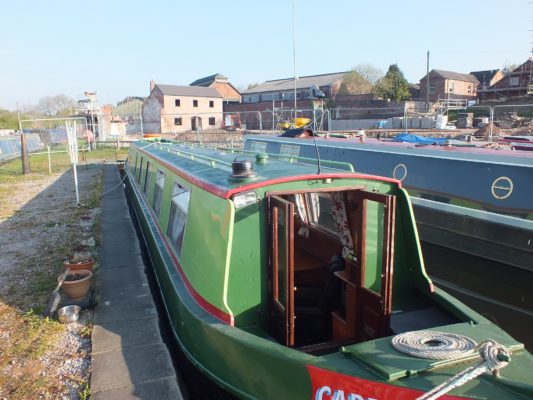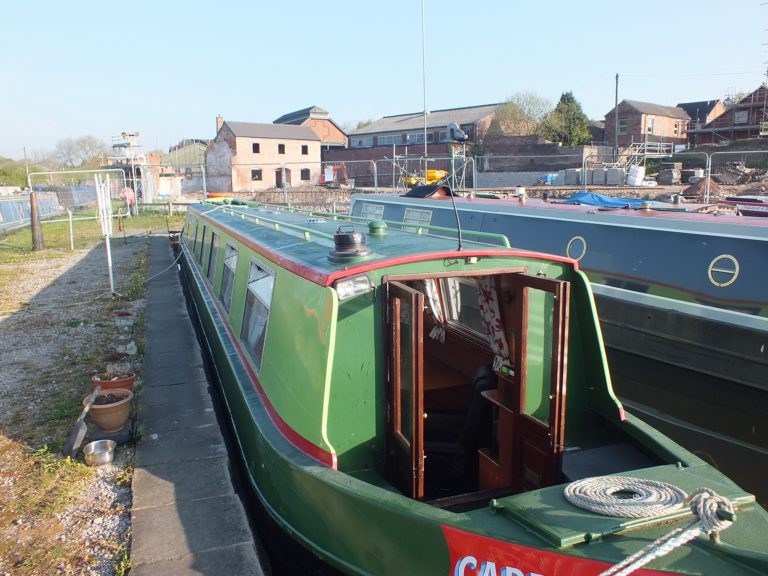 You get used to it but it always keeps you on your toes.
When you arrive at your pick up Marina, they will show you round the boat but essentially you are on your own after that, especially if you have told them you have some form of boating experience. If you are completely fresh to boating they will take you for a wee sail first.
In terms of sailing one of these things, all I can say is you have to stay alert and think ahead. When the front goes left, the rear goes right and vice versa.  The boats essentially pivot round their mid point. This characteristic is just one of the reasons a smaller boat is easier to handle.  But have no fear you will get used to it and plenty of people have mastered it.
Hint #2.  Go slow. The whole idea of this type of break is to relax and in this case and within the close confines of a canal, speed and power are definitely not an option.  Within the banks of the actual canal you are continually going past moored boats ( tell you why later), meeting other boats heading in the opposite direction and the canals twist and turn a lot especially close to bridges, so speed is a definite no no and people will "bollock you" if you are speeding and creating waves anyway.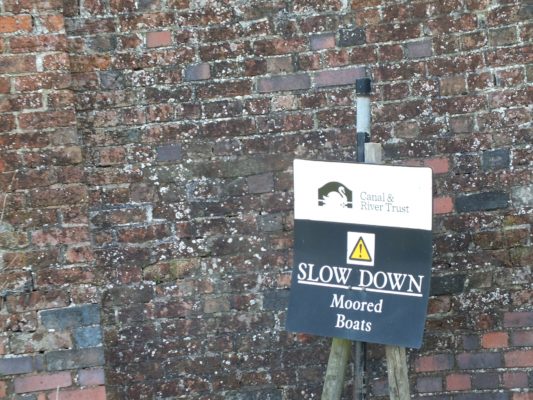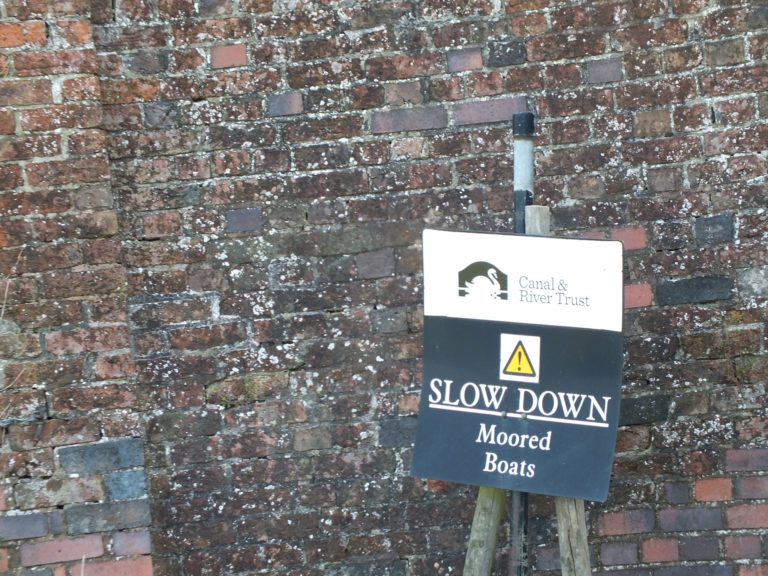 Don't worry in all fairness it's hard to actually damage the boats. They are all heavy steel beasts, however the locks are solid wooden structures  they can be badly damaged and the sides are mostly stone, so if you hit at speed you will definitely feel it and know it, so go slow is the aim.
Hint #3.  You will scrape and scratch the boat. The hire companies know this is part of the scene and because it's hard to dent the boats all you can do is scrape and scratch them.  Everyone does, you can't help it, in locks , mooring up, the wind pushing you sideways etc etc, steel on stone is a regular daily occurrence . It just happens, don't worry. I heard one hire company just has a policy of respraying the sides of their boats each month. In our case the hire company doesn't even provide fenders, so what can they expect.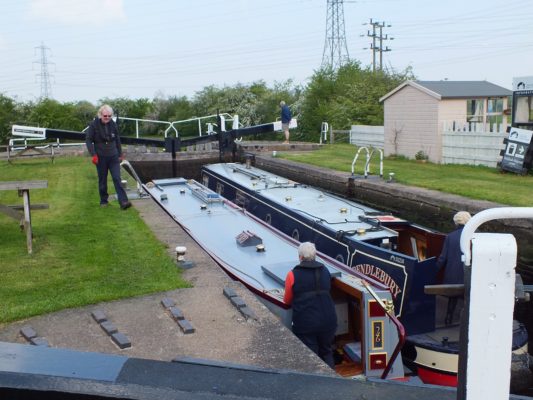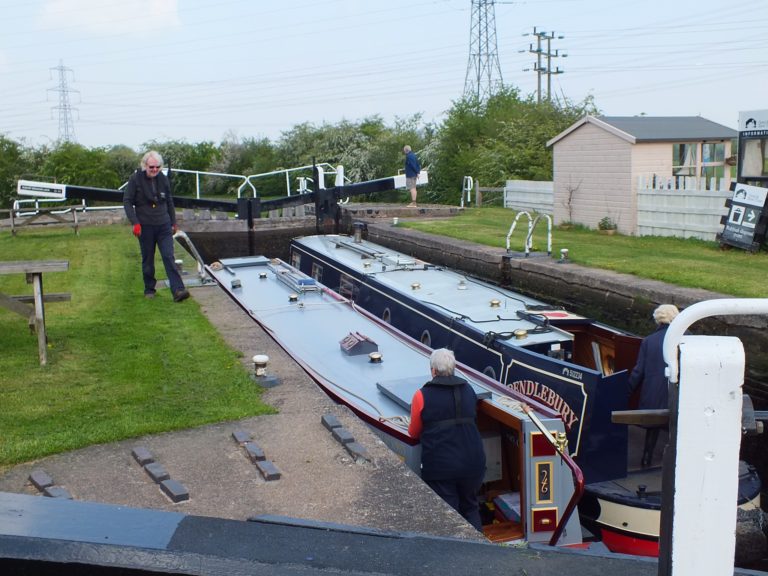 As you get better at steering these things you will eventually take pleasure when you enter a lock and finally achieve nothing but net, rest assured however at the next lock there will be a complete stuff up, its called canal boating.
So you are cruising along enjoying the sites and the towns and the pubs, but where do you actually stop at night?
Hint #4. Just park up on the canals. You don't need marinas at night and in all fairness most Marina's are not geared up for over night moorings, they are largely there for boat service and storage. Anyone is allowed to moor on the tow path side of the canal, where as the other side is typically for private moorings. Close to bridges, towns and villages there will be the odd small area that may have a no mooring sign, but we have never run into an issue on our trip.
Boats literally park up anywhere and everywhere, hence the reason you are typically always going slow, it's just part of the requirement when you pass moored boats. You will find they park on corners, right up to bridge entry points there seems to be no real road rules here.  As mentioned the canal side is well signposted in terms of where you can and can't moor. Close to a pub is always a favourite and I have to say each day when you meet and talk to other boaters at the locks they will always, always talk about "there's a nice pub located at …. you have to call in"
Depending on the length of your canal hire you will likely have no need to worry about diesel or pump outs, but you may well have to top up the water tanks. Showers chew through the water. Luckily water fill up points are plentiful and typically close to most locks. It's just a case of pulling in, connecting your hose and refilling your tank all at no cost.  This process will likely be required every two or three days depending on how many on the boat.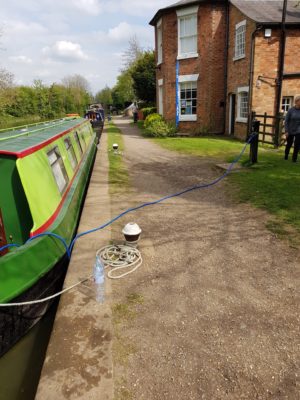 Most hire boats have a good diesel fired central heating system, after all it will be required at some stage knowing the UK weather. Just check one is installed in your hire.
Hint #5. Talk to fellow boaters. This won't be hard to do. Everyone on the canals is typically in go slow mode so chatting is part of the culture and most are only to happy to oblige. You will actually get the best advice from fellow boaters along with plenty of tips and tricks to assist at the locks.
The locks are the most interesting, the most fun as well as potentially the most stressful aspects of your journey. They are amazing pieces of engineering, and if you are lucky enough to book a journey with a "staircase of locks" along the way you are really in for a treat. All I can say is relook at Hint #2 you cannot rush the water while it finds its level.
Finding your way around is relatively simple in this day and age, and for canal holidays it's no different ,
Hint #6 download the app "Open canal map"  it provides all the info you need on where you are and what's in front of you.
Lastly whether as a couple, or a family or a group of friends, the number doesn't matter, it's just that if there are a few of you it makes the locks easier and spreads the load. But in reality two people is more than enough.
So after all this all that remains now is for you to make the right decision and talk to Mike and Sandy at World Travellers Riccarton, you will love it. Whether it's a couple of days or a couple of weeks, give it a go next time you travel to the UK. Promise you won't regret it.