Jim and Karen are back with their latest installment of "40 years on … Take 2". In this blog, they finally get a hold of their Pilote and start their adventures travelling Scotland in a motorhome, making their way to Dundrennan, Oban and the isles of Mull and Iona. Jim also offers some great tips on choosing a motorhome. 
Travels with "Lot e" the Pilote. Her real name is Lote, but just to ensure you heathens get her pronunciation right I have put a space in there for the time being.
So back to the story. We have now had "Lote the Pilote" for a couple of weeks or so. We had a few hiccups getting her in all fairness, part of it was the fact that the dealership underestimated how long registering a vehicle for export would take. The larger part is simply that in this day and age, a so-called modern country relying on carbonised paper forms and the postal service to conduct business is a travesty. Here we are in the UK in 2019 and a vehicle still needs triplicate carbonised paper forms to be registered for export. Not only that they have to be bloody posted in the mail … there and back. Ridiculous. When you ring to get clarity on exactly where the process is at they then tell you the nominated 10 working days hasn't passed yet so they can't/won't advise where the process is at. No wonder the Uk is stuffed up with Brexit and all the other issues it has. Don't get me wrong, I love the country, the beer, the history, but the administration is antiquated and hasn't changed in decades based on owning vehicles over here in 1979 and again in 2019.
Anyway enough ranting, two weeks later than expected we finally got our registration plates and we could get on the way with "Lote the Pilote."
We spent a week in a campsite after we got off the Broads just waiting and outfitting Lote. In all fairness it was time well spent but after a day or two …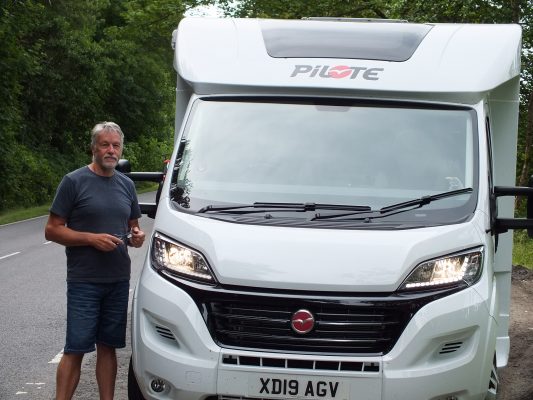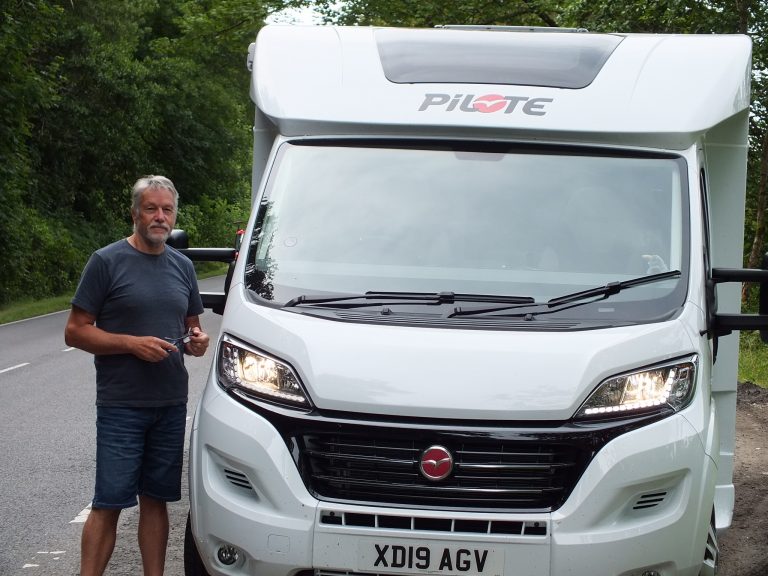 We have  brought all the necessary blankets, towels etc, along with cutlery, crockery, and other….stuff. Finally the plates arrived we are free to hit the road. 
On the road: What it's like travelling Scotland in a motorhome
Interestingly the first drive on the motorway heading north to Scotland was a little nervy, probably because it was our vehicle this time and not a rental, and not the regular daily drive. But Lote travels well and after a few weeks on the road is remarkably comfortable.
As you have gathered we brought a Pilote motorhome. This is a French brand of motorhome and like a lot of them it is attached to a fiat ducatto chassis. This Fiat chassis is principally so they can fall within the weight limits imposed by a regular car license.
The Pilote is a mid range spec van according to the purists, but we had looked at them back home in NZ and determined they had the best layout for what we wanted on this trip.  All the different brands have slightly different but also slightly similar layouts in their lineups, but it is the subtle differences that can make you decide on one brand over another. In our case knowing we would be in and out of it for a year things like having a fixed rear bed layout and an island bed were hugely important. A separate shower and WC were also important considerations.
The ability to separate and close off these areas from the "living space" was very important to Karen. That way I can sit up all night and write these blogs for you while she can lie on the bed or sleep, and we don't disturb each other. The amount of bench space and the overall layout of the living area was the big kicker, and the Pilote model we have works best for us. If you are looking for a mobile home it is worthwhile looking around at the various models because they are all subtly different. While the motor and chassis setups can be similar what's attached at the back is definitely different.
Anyway now we are on the move, what are they like to drive? Big lumbering beasts, and in our case we are 7.4m long – that's getting towards the big end here in the UK. The high centre of gravity makes them roll around a bit and you do have to be mindful of your speed into corners and downhill. Additionally they are not over endowed with power, but in reality you are on holiday, so who cares.
Exploring Scotland: First stop Dundrennan
With the legal part now all organised, it was time to head to Scotland. We had two reasons for wanting to come back here. We wanted to hit the isles off the coast, and to go back to where we worked close to 40 years ago.
So we headed to Dundrennan first. Back in very early 1981 we got a job working on a farm called "Kirkcarswell" in Scotland. Initially it was supposed to be a five week job helping out on a lambing beat with Karen working as a nanny on the farm at the time. However, it eventually turned into a 6-7 month job. The farm will be best described at the time as upper class. The household, as well as having a nanny, also had a housekeeper employed. On the farm there was a tractor driver, shepherds, game keeper, as well as farm labourers. As luck would have it we got on well with the owners Jamie and Patsy, and ended up staying a lot longer than anticipated.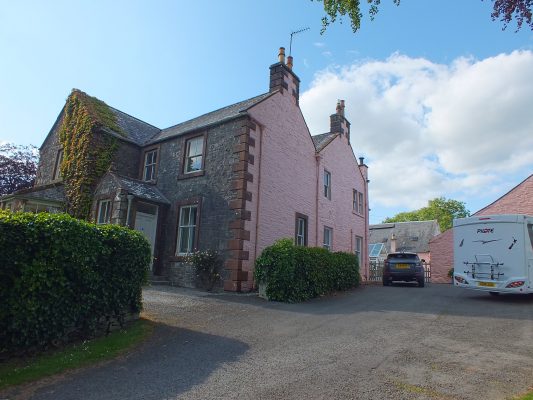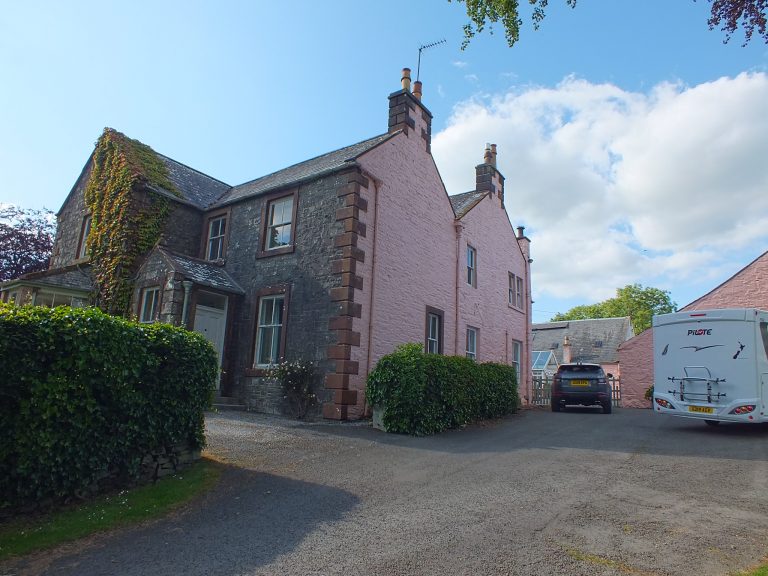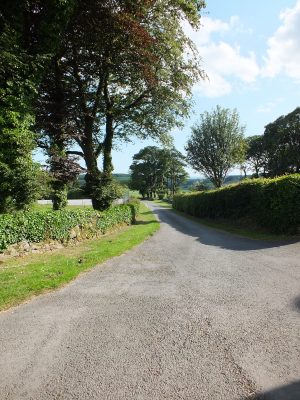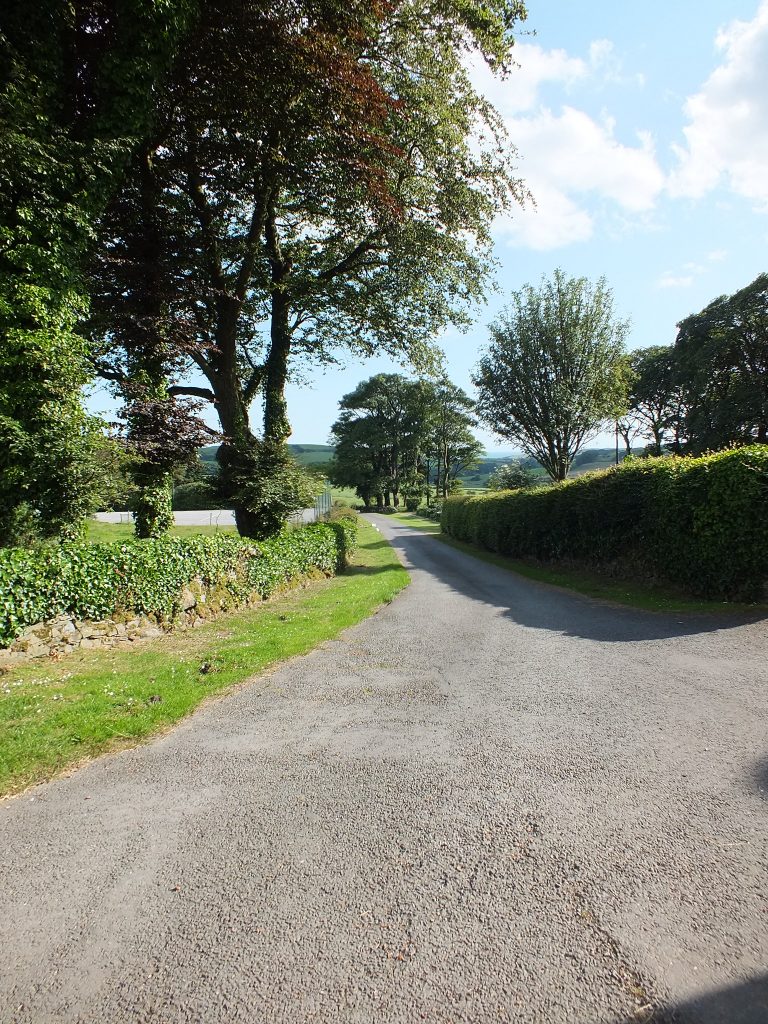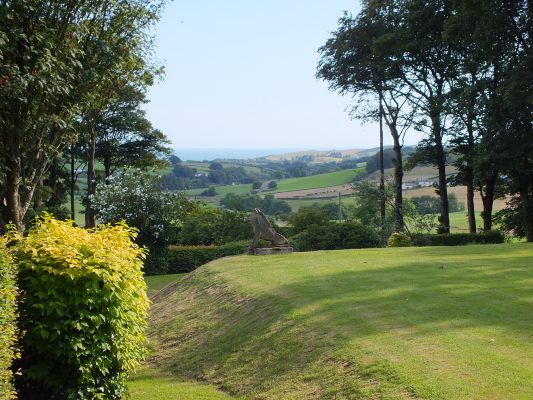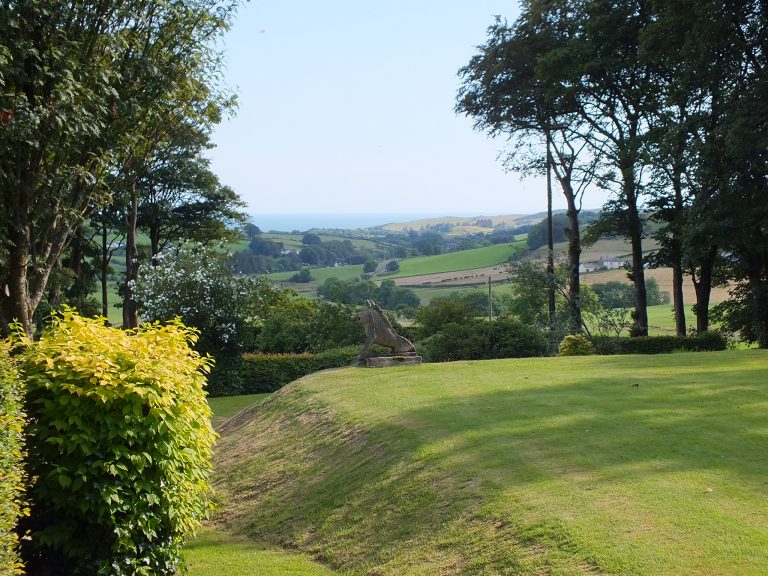 So going back again was something we really wanted to do, we have kept loose touch over the intervening 38 years, so we were aware that calling in would not be an issue. Jamie passed away a few years back but Patsy was thrilled we took the time to come and see her again. We spent an enjoyable afternoon catching up again and learning where the respective families were at now. Interestingly over the intervening years Patsy has gotten into local politics as a local councillor, and has just recently been appointed as a "Lord lieutenant of the Stewartry". She is now the Queen's representative for southwest Scotland. So she has semi-regular meetings with the Queen when she is in Scotland, and represents her at official and semi-official events when the Queen can't be in the area. CUSHEE.
Off to Oban
From Dundrennan we have headed to Oban in order to get a ferry to the Isle of Mull.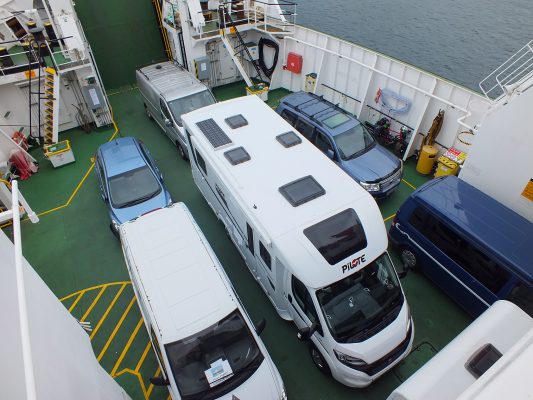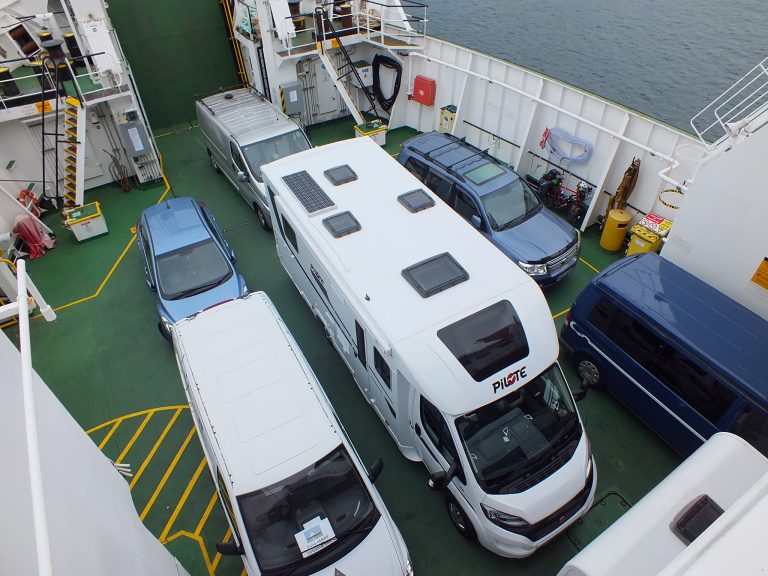 We have seen a bit of Scotland in the past but we never got to experience The Isles, hence they are a focus on this part of our travels.The road to Oban has been interesting – four lane motorways through to small A roads fraught with big lorries and close calls. Last night at a camp site on the edge of Loch Lomond (sounds like a song title doesn't it) we spent a bit of time consoling another motorhome driver who had lost their wing mirror, hit by the wing mirror of another camper going the opposite way. This is not an uncommon occurrence it seems. 
In our case we arrived in Oban unscathed, thank god, and spent an enjoyable day looking around. I can definitely see where Oban on Stewart Island got its name. The similarities of the landscape are amazing. I felt it as soon as we arrived in town.
The Isle of Mull
So we booked the ferry to Mull, and Lote got her "wheels wet" as we crossed the waters to Mull. After a couple of weeks of good weather the rain settled in again but what the hell it is the Scottish isles and a bit of moisture is to be expected.
Hadn't had a dram yet in Scotland, but we did have a weee pub just over the road from our stop the first night on Mull. What luck.
While on Mull we have travelled to the top and the bottom. At the bottom we caught a ferry from Fionnphort over to the isles of Staffa and Iona. Staffa is an uninhabited natural wonder, famous for its rock formations and Fingal's cave, along with a few puffins.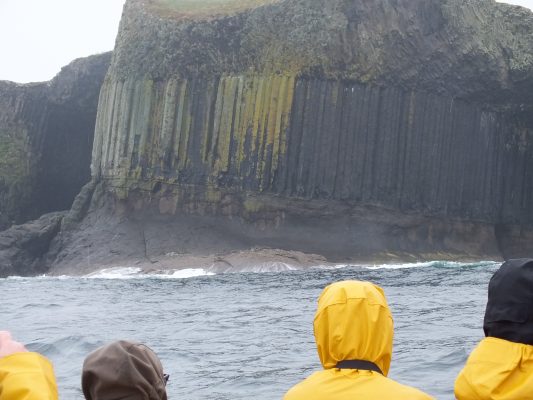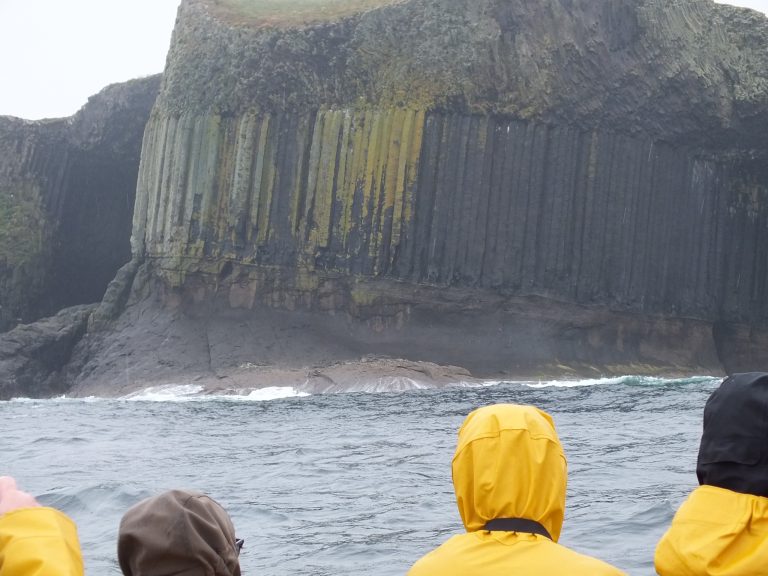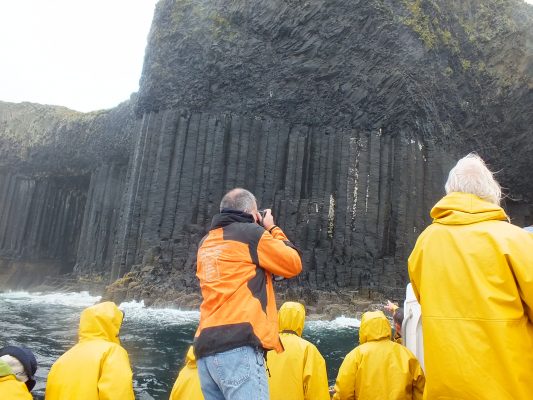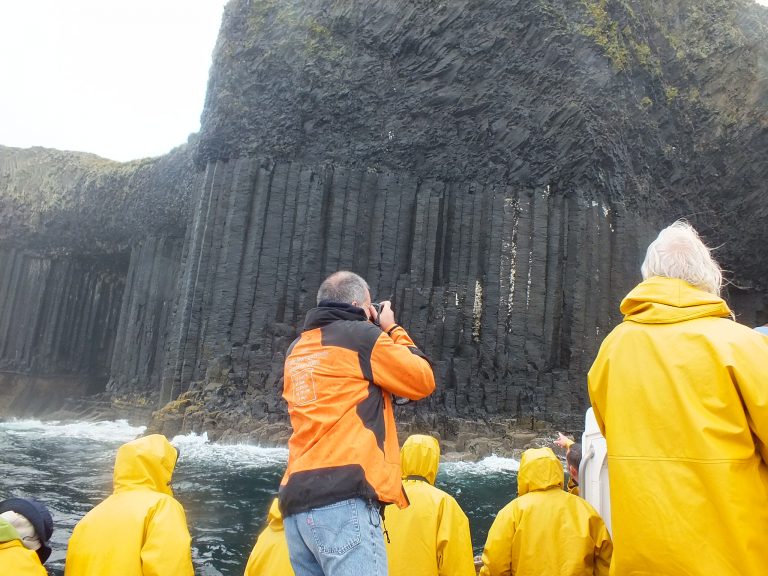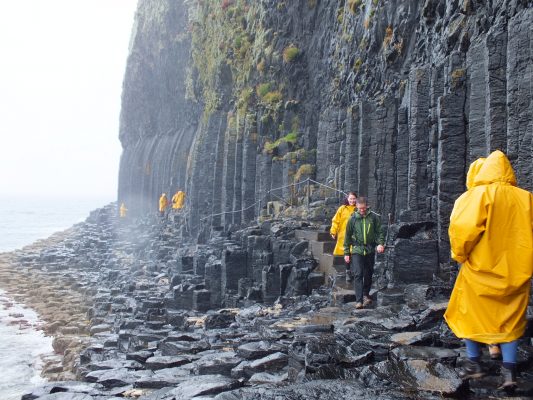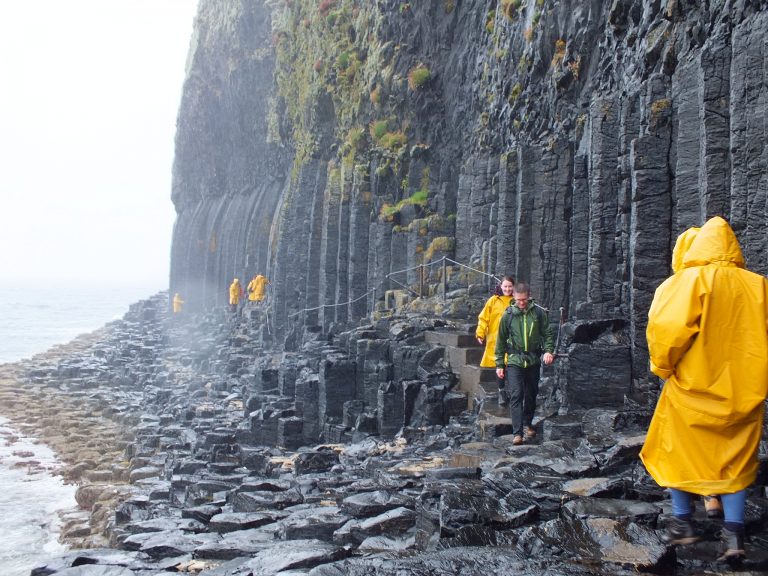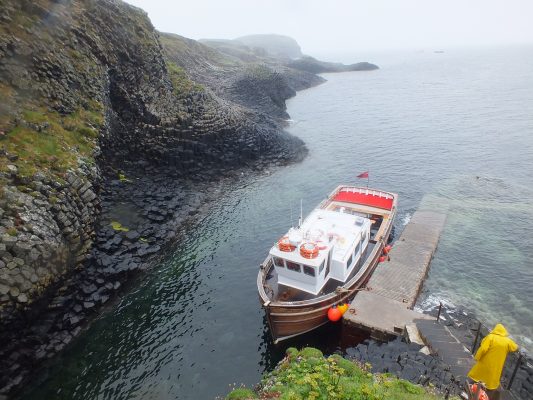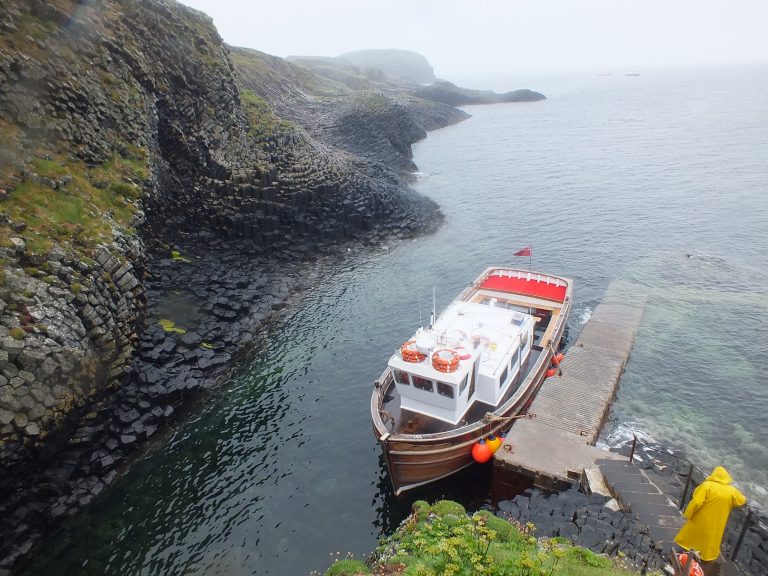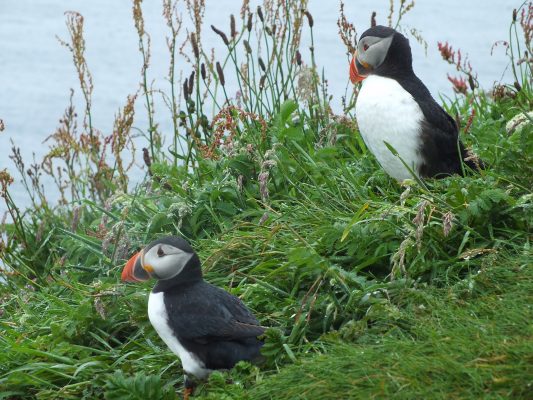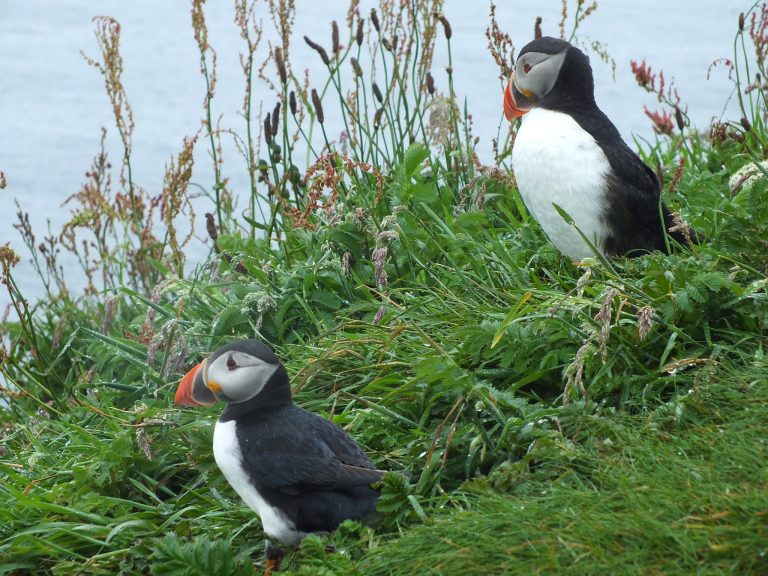 The Isle of Iona
Iona is a much larger Hebridean island famous for the Abbey which dates back to the late 500's. Such history is beyond our comprehension some times, especially when the Abbey is still currently used for the locals.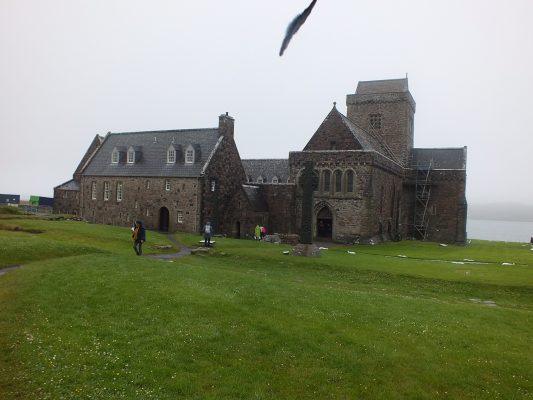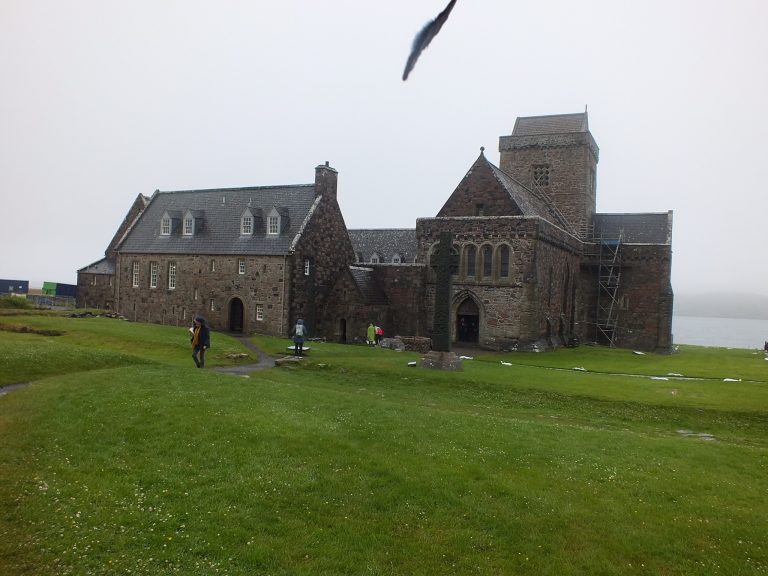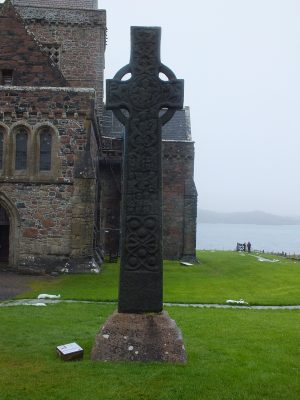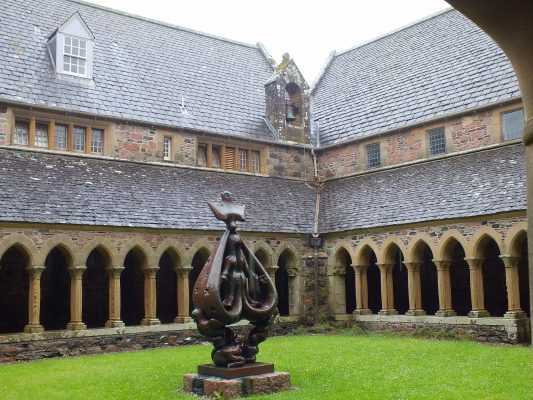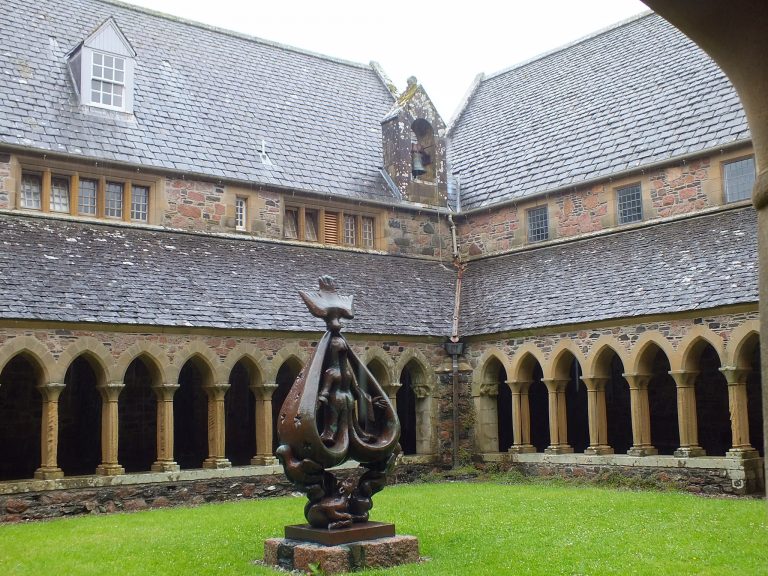 Both isles are stunning places to visit and well worth spending time on especially Iona. In all fairness it really deserves more than a day's visit. If you are ever thinking of coming here take my advice and bring your walking shoes, golf clubs and stay a couple of days at least on Iona.
At the other end of Mull is Tobermory, a well established town, very picturesque and a major tourist draw card in its own right.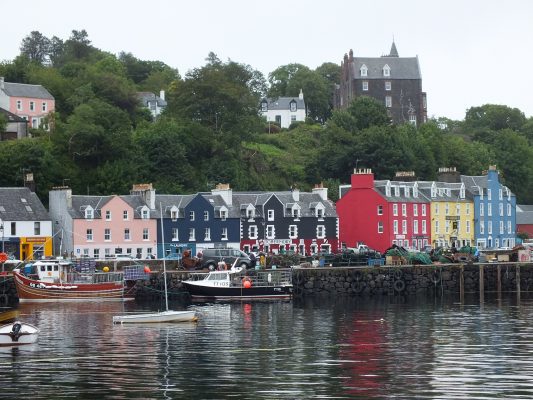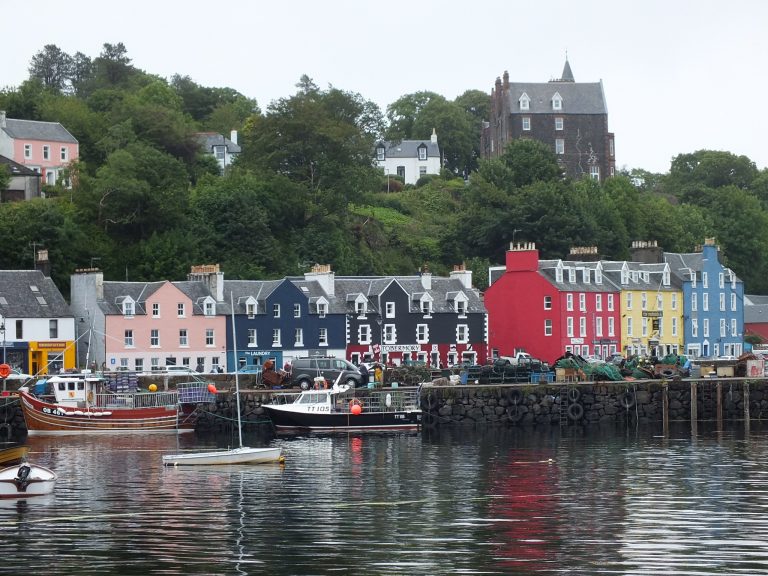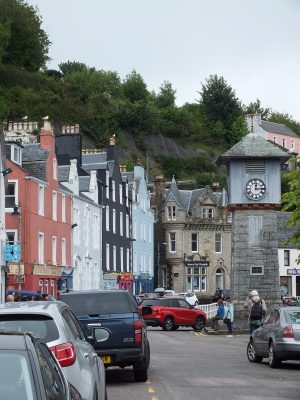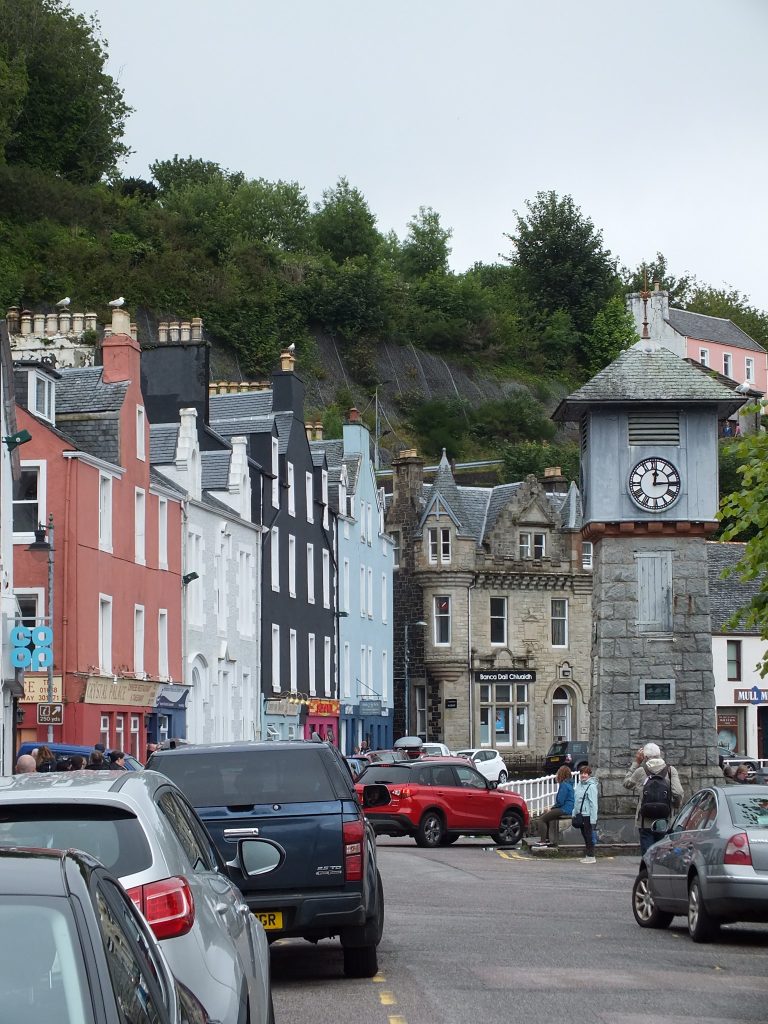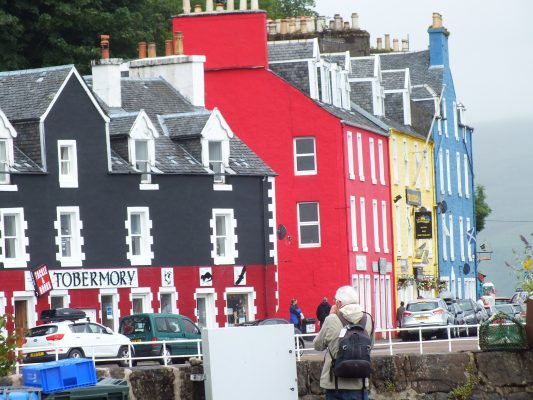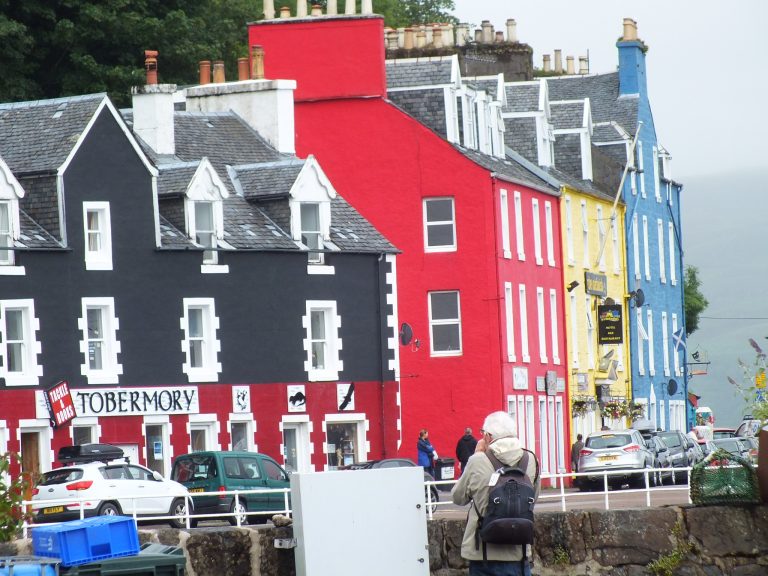 The only issue has been the continual rain. These isles are definitely wet beasties and we struck a wet week, but they would be stunning in good weather. Today we crossed back over to the Mainland and started driving towards the Isle of Skye. Currently we are parked up for the night free camping on the side of Lock Lochy,  just below Loch Inverness. The drive through to here has been stunning, and we took the opportunity while in the area to take the gondola up the Nevis Range and walk along the hill sides to great views of Ben Nevis next door.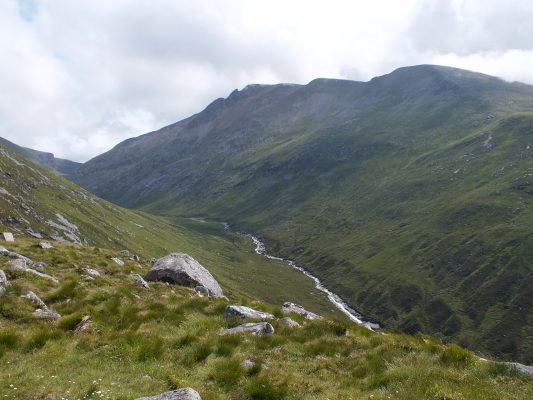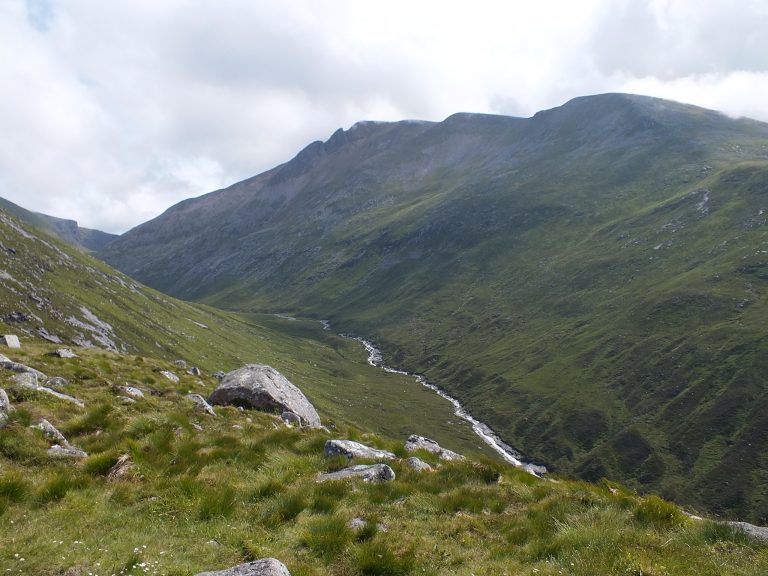 For once the weather was on our side so we had great views around the area from these elevated slopes.
Right on to Skye it is – you're probably sick of my ramblings anyway. Talk again soon.