Christmas in London is unsurprisingly very different to Christmas here in New Zealand. But Jim found that the colder weather brings with it a real Christmas spirit that you can only find in this part of the world. Read on to find out more about how he and Karen spent the festive season in the UK – and what their plans are for 2020!
As the song goes: "Baby it's cold outside". I guess that's what we have to expect at this time of year, and in all fairness it is the reason we are here in winter and for Christmas.
Taking a step back we have now finished our two house sitting jobs, and after we finished up in the Nottingham area, we moved to a small village in Somerset about 12 miles south of Bath. With a few days to fill in between both house sits we used the time to travel in the motorhome into bits of Wales to see a little more of that fabulous country. We headed to the UK's smallest city St Davids on the very southwestern tip of Wales. It's an amazing picturesque costal town with a population of a couple of thousand, with a cathedral that gives it official "city"status. What a cathedral to see.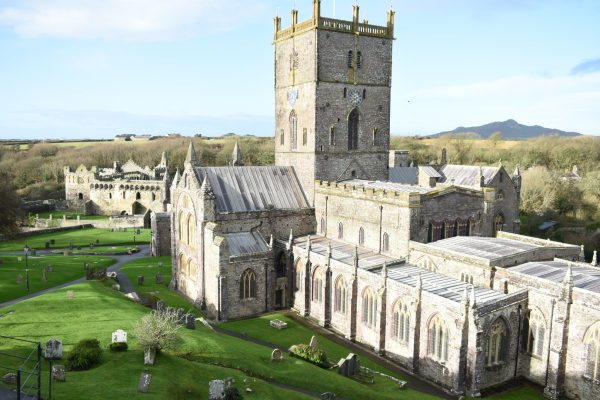 It's a little unique in that typically cathedrals were built on elevated or prominent sites so that the people approaching could view the power and might of the Church at that time. In this case they wanted the opposite when building because of the marauding vikings, so this Cathedral was built down below the crest of the hill a bit so it was out of site of cruising Viking longboats. It must have been successful because it was never attacked.
The plus for us as visitors now is that you get great camera angles looking down on the whole building. If you are ever heading over this way St Davids is a must-visit city; the local area and what the area offers is truly delightful. We really wish we had more time there with warmer weather, so make sure you visit closer to summer.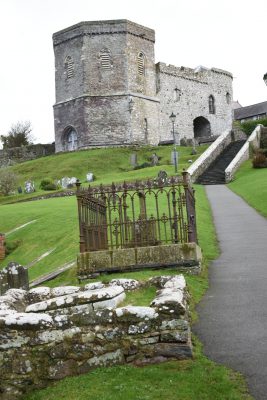 From there we headed to our Somerset house sit. In this instance we had two cats and some fish to look after so we had plenty of time to get out and about the local area visiting local attractions. Places like Bath and Wells were highlights with all the history they offered. Wells is another official city, as it too has a cathedral, and in this instance Wells is claimed as the smallest English city (and it's a lot bigger than St Davids). Somerset is a stunning county to visit and offers a lot of what you might think of as quintessential English countryside and villages.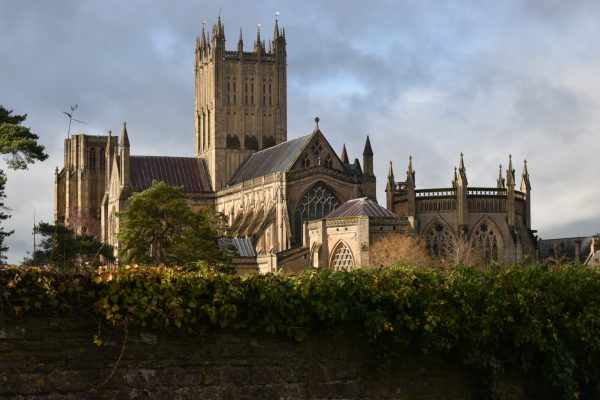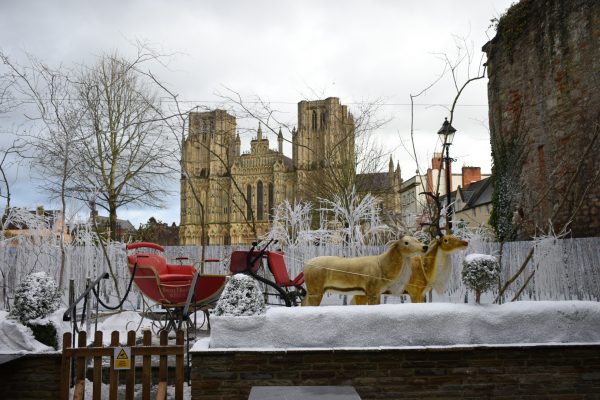 The roads can be very small and narrow so we were hugely grateful that our home owners allowed us the use of their car because otherwise we would have been a bit limited getting the motorhome around the traps.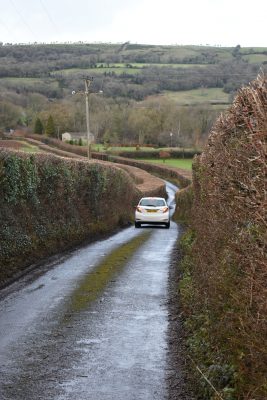 As we write this now it is Christmas Eve, and we have moved through to London for Christmas. We are all set up to have the "Orphans Christmas" experience with a few of our nieces and nephews currently living and working over here on their OE's.
The Orphans Christmas is how all the ones from home classify their Christmas Day experience when they are over here away from their parents and families. This year Karen and I will do our best to help our extended family over here enjoy a little bit of parental guidance cooking from home.
The UK and London at Christmas is a really great place to be. It's a funny thing to say but I think you really start to appreciate the Christmas spirit if you get a chance to have one over here. For a start it's dark and cold, but it makes everything feel just right and magical. With the country literally in darkness by 4.30pm, Christmas lights and decorations take on a new meaning. You no longer have to wait till 9.30pm as you do at home to see what your decorations really look like lit up.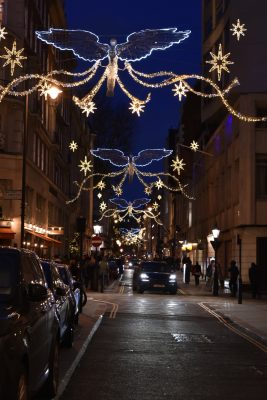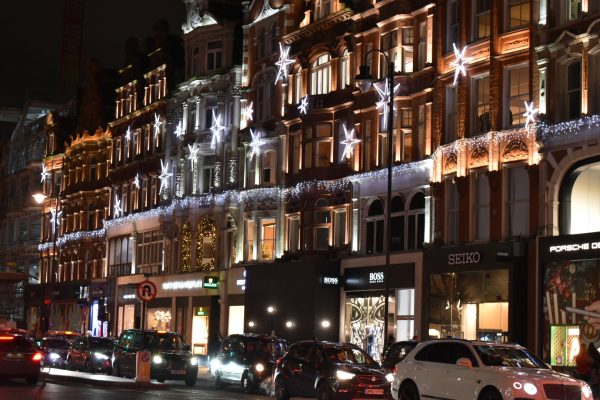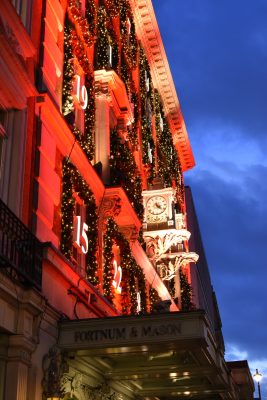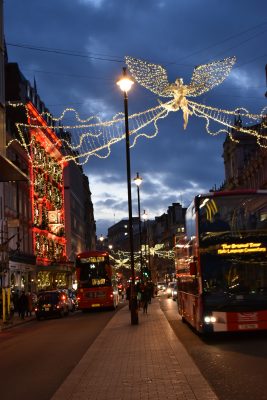 Because it's winter here you are definitely all wrapped up against the cold but that is exactly what all the Christmas songs describe. And boy do you really get to hear the Christmas songs – whole radio stations dedicated to them. Being British they also seem to have the customary quaint habits, and one that really sticks out is the "Christmas jersey " tradition. They are into it big time. The louder and cheesier the better, and it must have flashing lights or sparkle like mad to be remotely acceptable. It's a bit OTT when official "wear your Christmas jersey to work" day comes around in the last week or so of the lead up period. Now the tradition has even spread to special Christmas pyjamas, and the whole family have to get them.
For us the stroll round the city streetscape at this time of year is stunning. The light and window displays are amazing and it's well worth visiting London at this time just for them.
A relatively recent arrival on the Christmas scene here in London is Winter Wonderland. Now into its twelfth year it's getting bigger all the time. Spreading out over Hyde Park it's like a mini roller coaster/fairground heaven for the inhabitants of London chock full of amusement park rides, food outlets, beer and mulled wine sellers – along with a sprinkling of Christmas market stalls.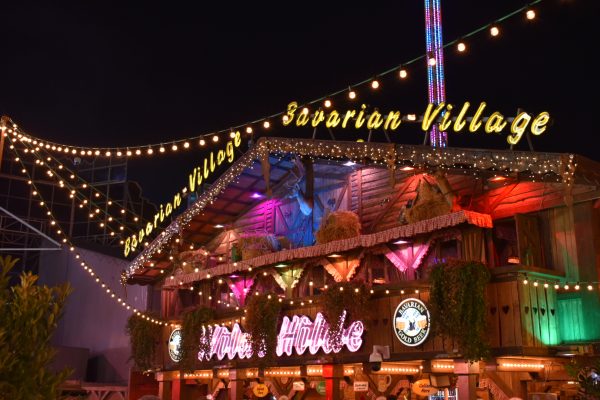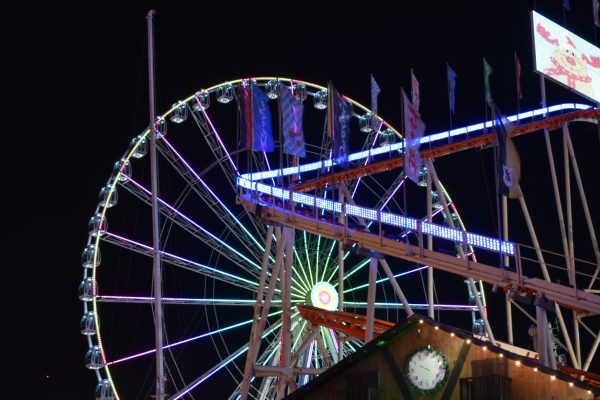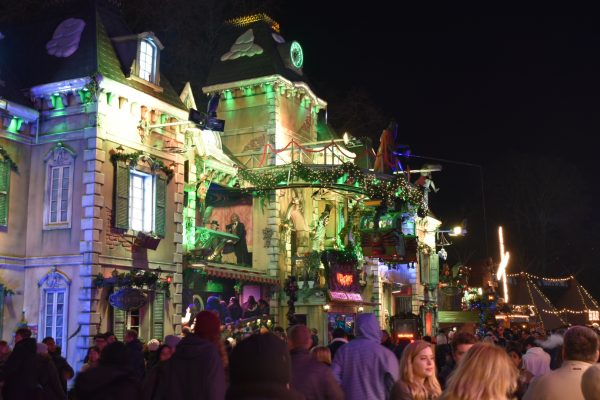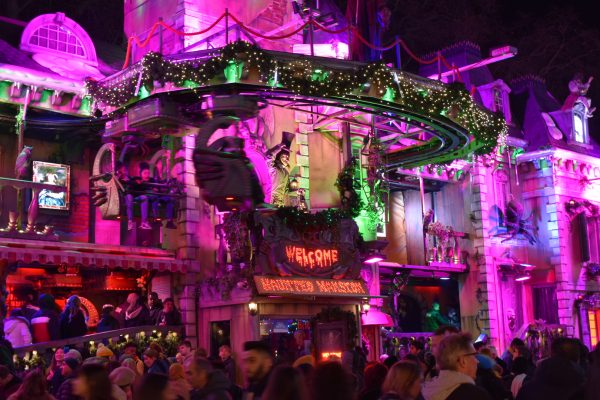 This is the must attend event in London over Christmas. It is packed every day and night with places ready and willing to sell you their overpriced treats. But who cares – no one, judging by attendance – what's another 50 quid at Christmas? Well worth a visit, it's free to get in and if you have kids, the lights, noise and energy will get them hyped up and ready for Christmas Day.
We are currently staying with a nephew and his partner in their flat in Putney. The motorhome is tucked away in storage for the next few months while we don't need it. All the Christmas goodies are loaded in the fridge and all is in readiness just awaiting the next niece to arrive so Christmas festivities can start.
A few days after Christmas we fly out to Hawaii to meet up with friends followed by a journey through Israel, Jordan and Egypt. These travels will get us out of the worst of the cold wet weather that the UK experiences during the heart of their winter (and spring, and sometimes summer, and occasionally in autumn), but the other three days of the year it's great!
When we look to re-enter the UK in late February to pick up the motorhome and continue our European travels, it will be interesting to see if Brexit will create any problems for us. By the time we fly back in, Boris will have officially pulled the UK out of the EU, and I am assuming we may have a few extra hoops to jump though when we try to take the motorhome across the ditch to the continent. Time will tell.
Looks like Jim and Karen have some fabulous travel adventures lined up for 2020, so make sure you keep following their blogs in the New Year!