Forty years after their first OE, Jim and Karen are off on another one! From the Scottish Isles to the Welsh Valleys and everything in between, they're canal boating in the UK and telling us all about it as they go. In this instalment, they visit London for the Chelsea Flower Show.
One of the "bucket list" items on our agenda for our current travels was a trip to Chelsea. This has required us to park up the canal boat for a few days in Worcester while we train down to London. In the planning for all this we were never sure exactly where we would leave the boat parked up, but in recent weeks it became apparent that Worcester would provide the best option for a marina and train connections.
We had decided on a marina rather than just tying up on the riverside and walking off, plus as mentioned there are regular hourly train services to London. We had a pre-booked a B&B for the few days, so on the appointed day we boarded the train and headed to the big smoke.
The big smoke
Now London is my favourite city to visit. There is plenty to do there and plenty happening. You can almost understand the accents and they have some rather lovely pubs as an extra bonus.
During the four days there we met up with family and friends as well visiting some spots in the city we haven't visited before, or haven't seen for a long time.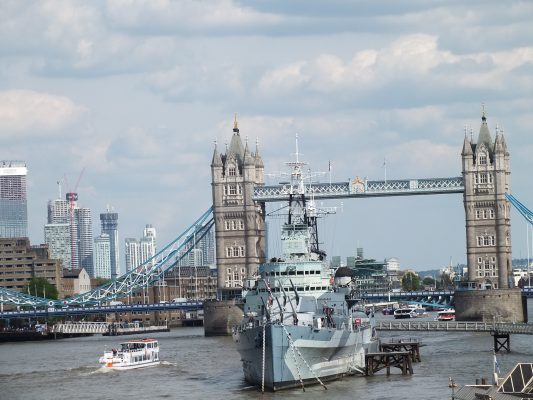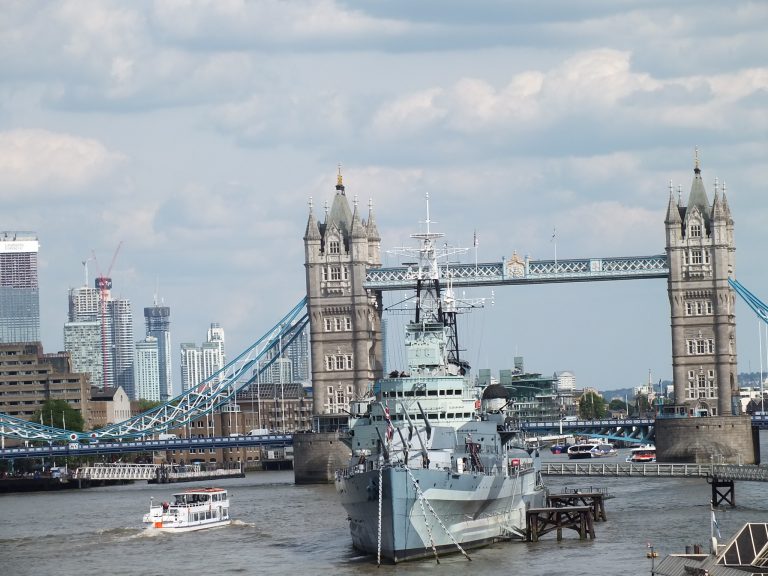 The usual tourist route on a hop-on/hop-off bus is in my opinion a must for any first time visitor, but equally good and another must is a cruise on the Thames down to Greenwich and the barrier. While there we also walked along the south bank, strolled through the bank district, and revisited Portobello Road Market with our friends.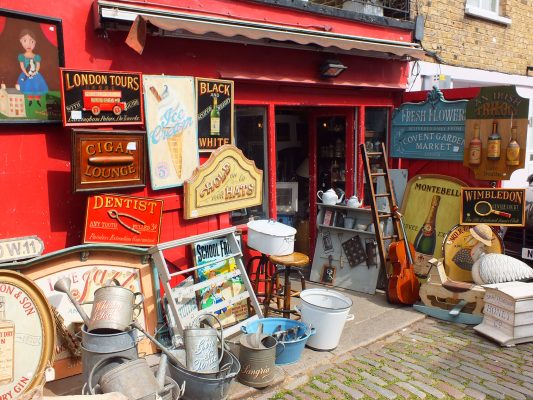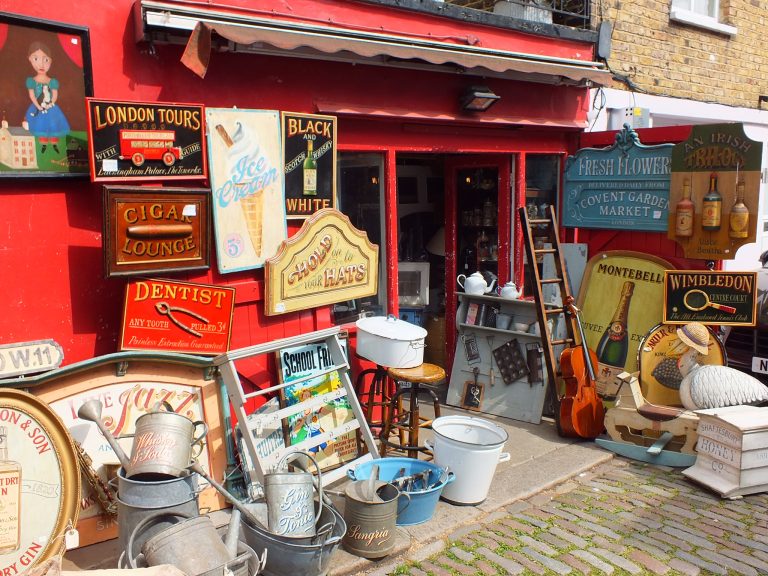 The flower show was however the main attraction and reason for this visit.
The Chelsea Flower Show
Chelsea is a show that you really need to pre-book tickets for. It seems to be a sell out every year because the overall size of the event is limited by its location. So turning up and hoping to buy a ticket is unlikely to pay dividends, however the inevitable scalpers are around when you get out of the tube at Sloane street station, if you are desperate.
The show is held each year in the grounds of the Royal Chelsea hospital, and with the limitations placed by the site the crowds attending each day are huge.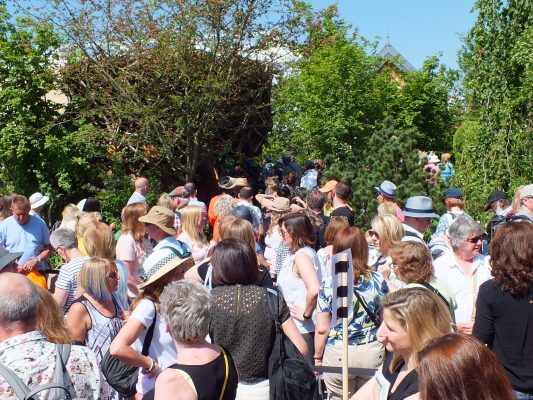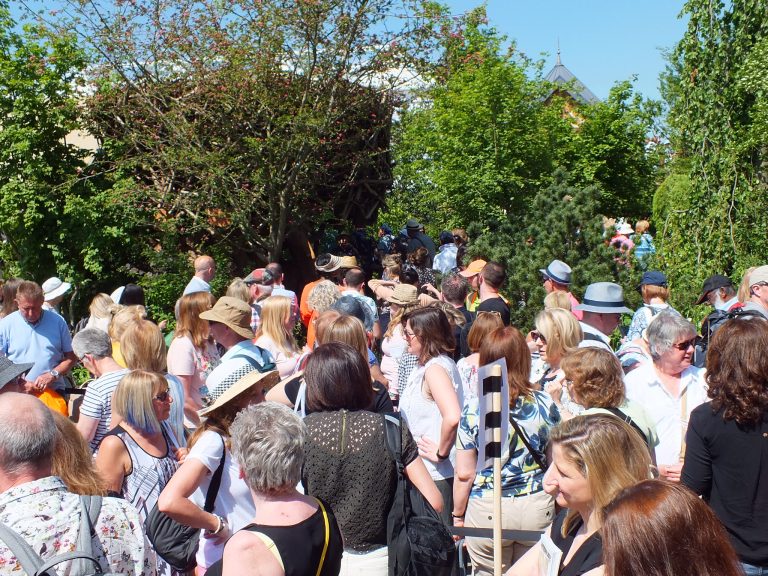 Expect a crowd
Literally as soon as you alight from the tube station you can just follow along in the wake of the rest of humanity, because they are all pretty much going to the same place. The closer you get the more crowded it all seems as lines of people all converge on the nominated entry points. Having said that, entry is quick and well-resourced so you are not waiting long to enter the gates.
Once inside it is just heaving. We struck a stunning UK day so everyone was out. Because of the crowds they look to have some very sensible rules in place, such as no dogs. You know how the poms love their dogs – it would be a nightmare otherwise. Equally no kids under five were allowed and no strollers. Once again it would be a disaster if there were ankle biters being pushed round everywhere. Take my word for it there is enough bumping going on without strollers and dogs mixed in as well.
Stunning displays
The displays and the shows are exactly as you would expect just stunning, perfectly and artfully arranged and well worth viewing – and I am not even what you would class an avid gardener. The trick at the show is getting to see everything. Crowds are six deep around every display and you just have to worm your way to the front as others try to worm there way back so they can move on to view another display. All-in-all it works well. A show like this is a once-er for us, so you just need to suck it up and enjoy the day.
We had HRH Kate's display garden as part of our year's visit and the queue to get into that literally took 3/4 hour just to go through for a five minute gander. But we have been there and done that: tick.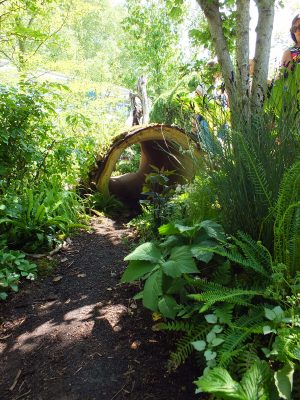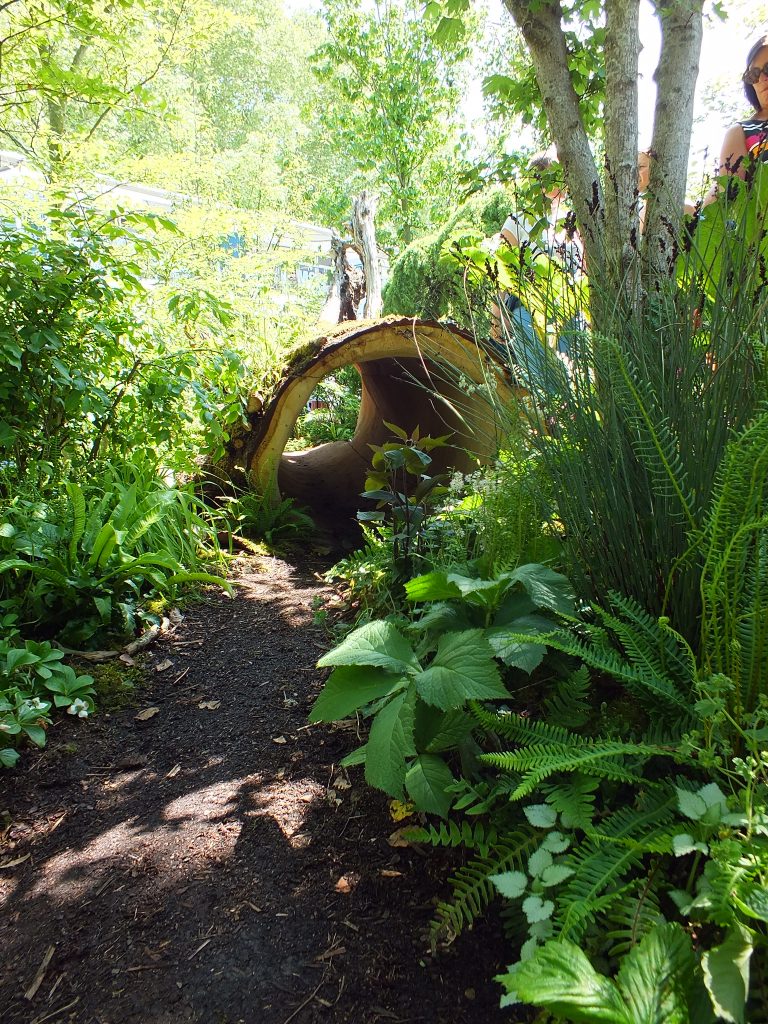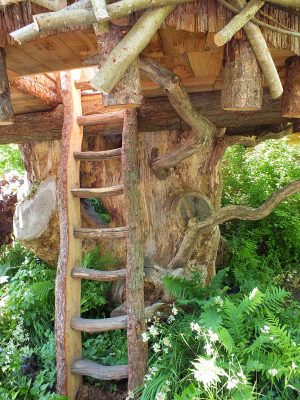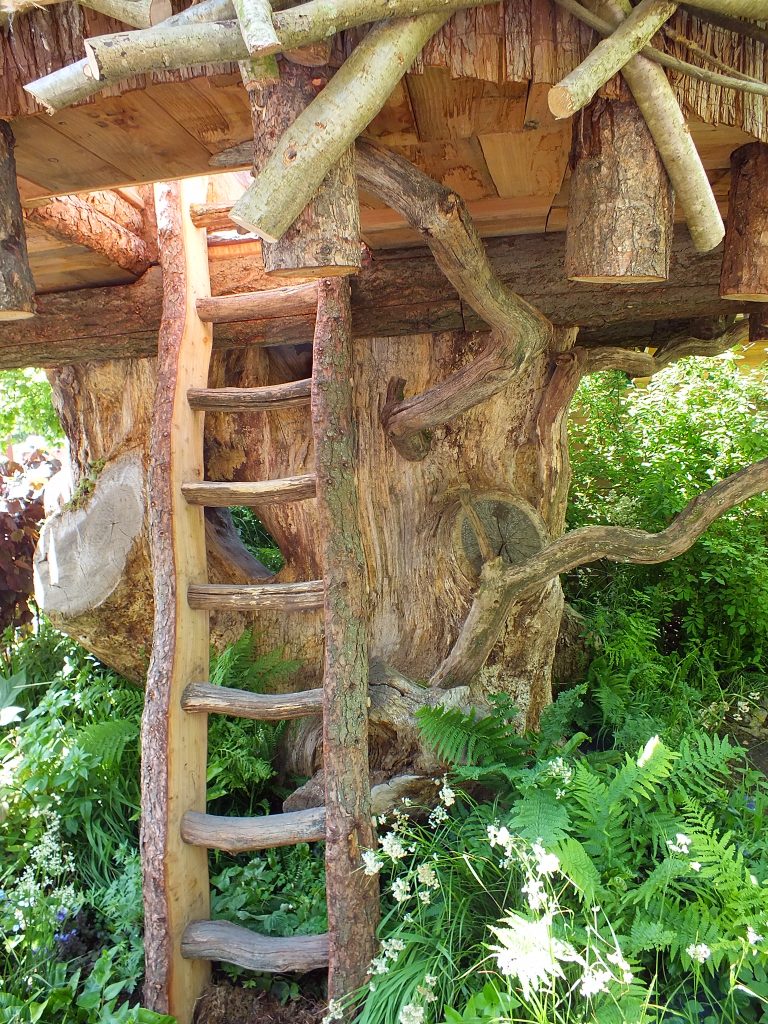 Obviously there are huge costs associated with something like this for the display people and they have to recoup their costs because nothing seemed to be particularly cheap. Some of the garden art sculptures were absolutely amazing and one that I particularly liked, was an eye watering £48,000! Told you I have good taste, but I hadn't allowed for it in our budget so I left it behind. Instead I thought I might buy this one.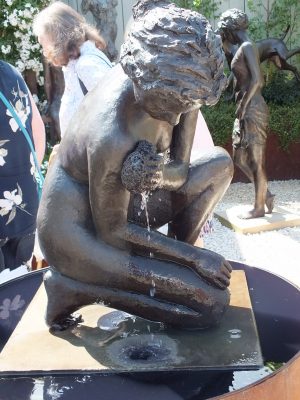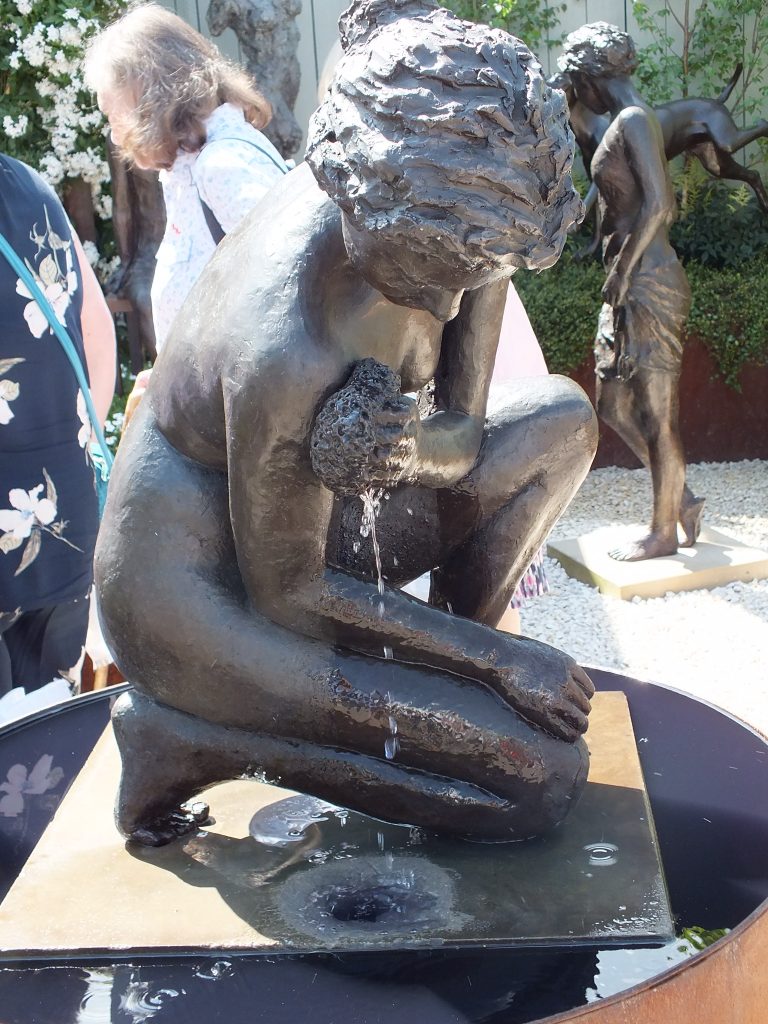 The verdict
There is no doubt that you can see all the show in a day. However, if your garden is your life then I am sure you could easily fill in a couple of days at the show.
Would I go back? I don't personally think I need to, however as a forced/reluctant type gardener, I still enjoyed the day and would highly recommend a visit.
Some tips:
Leave the dog, the kids and the stroller behind.

Be prepared for major crowds.

Pray for a sunny day.

If you need to, make sure you bring your anti-histamine because you will definitely need it. The pollen and floral smells are overwhelming.
Home could learn a lot from the organisers of this show, particularly in the area of ablutions. There are no plastic smelly port a loos here, but I guess they get royalty visiting occasionally so they have to allow for that.
All-in-all a great day, well organised, well controlled, and very British right down to the nominated Pimm's  dispensers. Tasty they were too.
Overall a must-see show, and I would give it a 9/10 and I am not really the normal gardening type.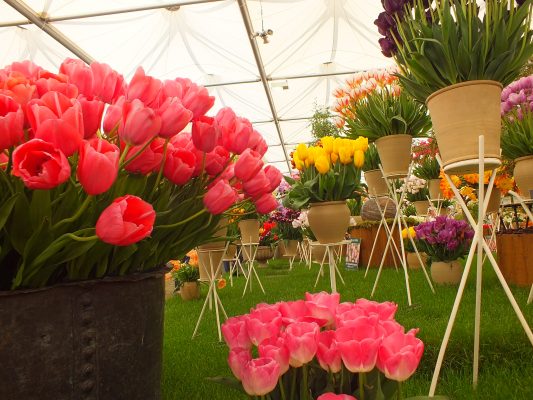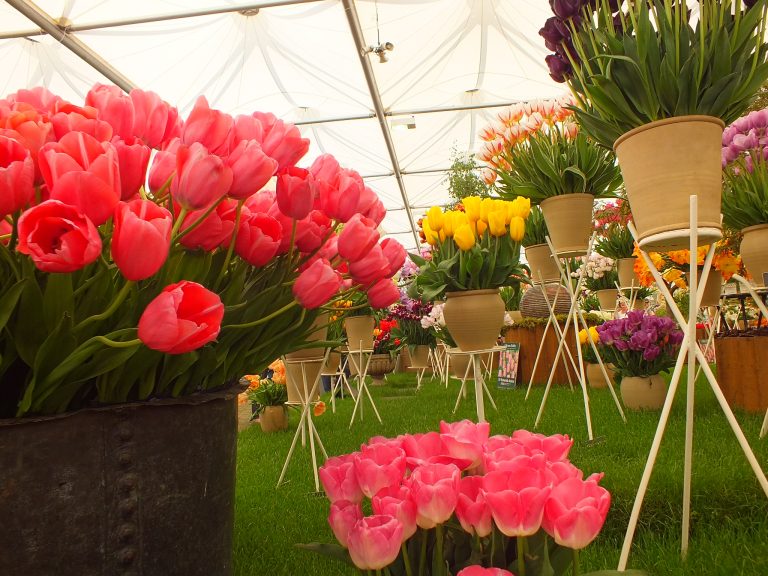 Now it's back on the boat and we are heading for the Pontcysyllte aqueduct in Wales. Hold your breath for that one. By all accounts it will be outstanding.